Anticipated albums of 2019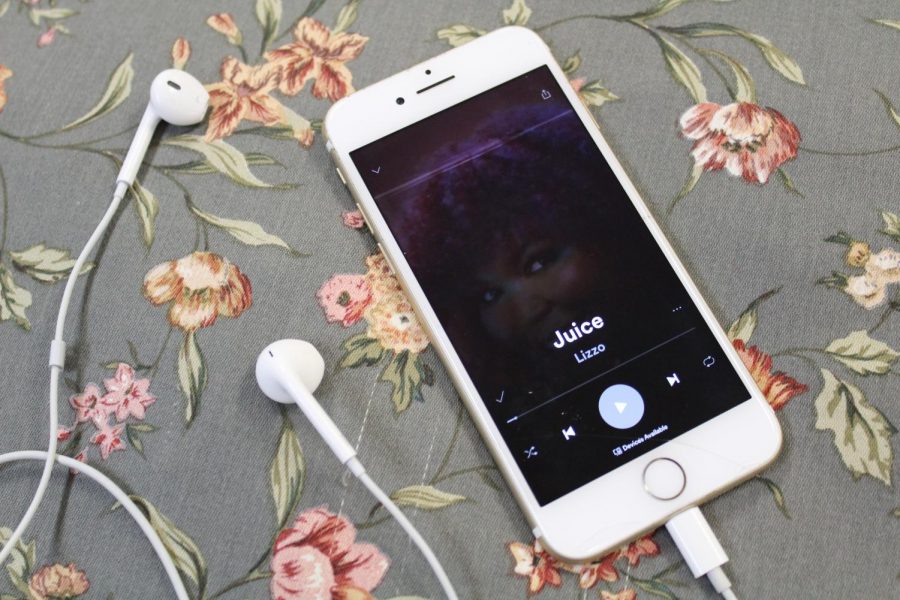 Eli Chafin, Staff Writer/ Photographer
January 11, 2019
Pop culture flourished in 2018, giving us new records from countless artists including Janelle Monae, Mitski, Cardi B,  Beach House, SOPHIE, Ariana Grande and Parquet Courts just to name a few. It's too soon to tell if 2019 will be as fruitful, but it looks promising. Here's a list of some of the artists to listen for this year.
Lizzo
If "Juice," Lizzo's most recent single, is any indication, then her untitled upcoming album is surely one to watch out for. The 30-year-old hip-hop artist has made a name for herself in recent months with her catchy anthems that preach self-love and warn against the dangers of men who aren't worth your time.
Vampire Weekend
The New York City indie rock band has been lying low since the release of 2013's "Modern Vampires of the City," but frontman Ezra Koenig has confirmed that their next album has been completed and will be released some time this year. Once released, it will mark the band's first album since the departure of founding member Rostam Batmanglij, who released his first solo album "Half-Light" in 2017.
Tame Impala
In addition to headlining Coachella, the Australian psychedelic rock band will be releasing a new album before summer rolls around. Frontman Kevin Parker promises a "new sound" in the follow-up to 2015's "Currents."
Avril Lavigne
Although it's still hotly debated whether or not Avril Lavigne died and was replaced by a clone named Melissa, the queen of early 2000's teen angst is currently releasing singles before the release of her first album in nearly six years. She's making her comeback with songs about her struggle with Lyme disease. After hearing the song "Hello Kitty" in 2013, I wondered if Lavigne should say "see you later boy" to the music industry, but I'll wait and listen to the new album before dismissing it. Let's at least give Melissa a chance to live up to Avril's legacy.
Rihanna
After being relentlessly harassed by her fans to make new music following 2016's "Anti," it looks like the superstar-turned-designer-and-beauty-mogul is finally ready to return to the music scene in 2019. Rolling Stone reported that the new album will be a return to her roots with a dancehall-inspired sound, while other sources have claimed that the Barbadian singer's next album will be Reggae.
Solange
Solange Knowles has proven herself time and time again to be a notable figure in contemporary R&B music. She recently announced that 2019 will bring the release of a follow up to 2016's "A Seat at the Table."Hopefully this will be the year we can all stop just referring to her as "Beyonce's sister."
Cardi B
It seems like just yesterday that Cardi B stepped into the spotlight and all of our ears were relentlessly hounded by "Bodak Yellow" for an entire summer. And it's true, Cardi's career has taken off in record-breaking time. The rapper plans on releasing a new album in 2019, just one year after "Invasion of Privacy."
Ariana Grande
Like Cardi, Ariana Grande is also set to release a new album just a year after her last one. "Thank u, next," the title track from the upcoming album completely dominated the charts after its release. After the bombing of her concert in Manchester, the death of friend and ex Mac Miller and the beginning and end of an engagement to Pete Davidson, the popstar seems to be pouring herself into her work.
Cherry Glazerr
Los Angeles-based indie rock band "Cherry Glazerr" is set to release a new album entitled "Stuffed & Ready" on Feb. 1 of this year. The band started out as a then-15-year-old Clementine Creevy recording songs in her bedroom, and over the course of six years, the band has become a popular trio in the indie scene. "Stuffed & Ready" will be their sophomore album following 2017's "Apocalipstick."
Grimes
Anyone who knows me knows that I have a lot to say about Grimes. I really tried to not become a Grimes fan but to no avail. On the inside, she's just a weird 13-year-old-girl with a synthesizer and a Reddit account. After striking up a public love affair with Elon Musk and legally changing her name to "c" (because why not?), the Canadian artist released "We Appreciate Power": an electronic nu-metal song from her upcoming album about submitting to the Artificial Intelligence overlords. Although it's undeniably bizarre, she might have a point. And the song itself is good and so very Grimes, although it definitely takes an interesting step away from 2015's pop-inspired Art Angels, and (my personal favorite) 2012's electronic "Visions."