A Guide to South Bathrooms
For most students, the decision over which bathroom to take care of your business in is one of the most important choices they'll make all day. There are few bathrooms that have a perfect combination of sinks, stalls, urinals, isolation, and atmosphere and it's time that people know which provide the most convenient user experience. Keep in mind South's custodial staff has to clean all of these every day, so students: dump your trash and flush. It's the civilized thing to do. 
Lunchroom 1st Floor — D
Undoubtedly the most visited bathroom in the entire school, the bathroom right outside the lunchroom is reasonably unpleasant. If you're lucky, you might even have an awkward run-in with a juuling underclassman!
Sinks: B+ (mostly because of the automatic ones)
Stalls: D+
Urinals: A
Isolation: F
Atmosphere: F
Library 2nd Floor — B 
A little more isolated, this bathroom matches the upkeep of the neighboring library. The only negative is a few faulty sinks and dim lights. 
Sinks: B
Stalls: A-
Urinals: B+
Isolation: B
Atmosphere: B-
Counselor's 2nd Floor — A-
Between the B-wing bathroom and the library bathroom, the restroom just down the hall from the counselor's office doesn't really experience that much traffic. This results in a very well-rounded room for relieving.
Sinks: A
Stalls: A
Urinals: A
Isolation: B+
Atmosphere: A-
Band Room — D+
It's unclear whether the janitors can get around to the bathroom right across from the band room. From Cheetos scattered all across the floor to unbearable heat to the wretched smell of unflushed urinals leaking into the hallway, it is an utter and complete mess.
Sinks:C-
Stalls: F
Urinals: C+
Isolation: A+
Atmosphere: F
Purple Gym — A+
This isn't even a discussion. The bathroom in the purple gym is arguably the best bathroom in any public building anywhere in the state. There is literally nothing bad about this bathroom.
Sinks: A+
Stalls: A+
Urinals: A+
Isolation: A+
Atmosphere: A+
Raney/Frey 3rd Floor — B-
Another popular juuling destination, this bathroom is about as average as it gets. It doesn't get as much traffic because it is in the math wing and usually people don't want to risk missing important notes, but it really isn't anything special. A small creek of water running under the stalls really put a dent in the quality of this bathroom.
Sinks: B
Stalls: D
Urinals: A
Isolation: B
Atmosphere: C
Whitehead 3rd Floor — B
To be honest, I didn't even know this bathroom existed. However, that is definitely more of a good sign. The trend is that the more unknown the bathroom is, the nicer it is on the inside. The smell, size, and spaciousness are its only flaws.
Sinks: B+
Stalls: C+
Urinals: B+
Isolation: A-
Atmosphere: C
Sheehan 3rd Floor — B
Because there are so many bathrooms on the third floor, they are all fairly nice, this one being no exception. Definitely more calming than the curriculum of the surrounding science classes, a few bad sinks and paper towel filled urinals were its only cons.
Sinks: B
Stalls: B+
Urinals: C+
Isolation: B+
Atmosphere: A-
B-Wing — C+
Most people will only use this bathroom in, at most two years of their high school career, since everyone is required to have just two fine art credits, and thank god that's the way it is. Outside of its unique size, the B-Wing bathroom is just another juuling destination and not particularly clean.
Sinks: B
Stalls: B-
Urinals:A-
Isolation: C+
Atmosphere: D+
About the Writer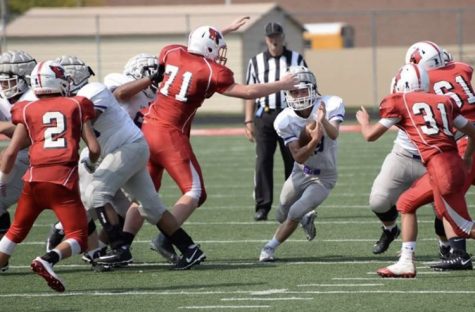 John Law, Editor
Only true athlete on staff. Plans to dominate the Gothic-Optimist softball game.  Holds the Optimist record for most David's Sunflower Seeds unshelled...