Senior goodbyes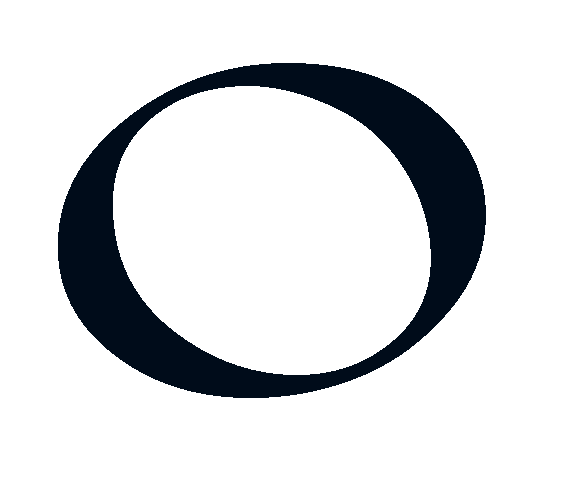 Optimist Seniors, Epic writers
May 9, 2020
Coming to South halfway through high school definitely presented its challenges, but joining the Optimist opened me up to a number of opportunities throughout the school. From being able to form relationships with not only staff members, but teachers, students and administration staff with each interview, and learn more about the school around me, being on the newspaper has given me an invaluable experience while still being able to write and create interesting dialogue throughout the school (and every staff member!) Thank you Mrs. Mills for constantly guiding me and letting all of our creativity roam and I am so grateful for everyone I met through the newspaper. I hope everyone had a great year on staff this year (despite the odd ending)! 
-Melissa
Deciding to join the Optimist was a last-minute decision for me, and I came in with basically zero journalistic experience. I didn't know what to expect when I came in on the first day of school, but it was different than anything I could have expected (and I mean that positively). Being in the Optimist definitely made me come face to face with my social anxiety, and it taught me that it's possible to start getting past that fear–I interviewed some people I never thought I would talk to. I'm not really sure what direction my future is heading in exactly, and I don't know if I'll do more in journalism in the future, but the Optimist has taught me a lot and changed the way I view writing. Thank you to Mrs. Mills, the editors, and other fellow staff members that have made me understand the world a little better, understand myself a little better, and for this opportunity and experience I hadn't seen myself having. I hope life treats all of you well!
-Elizabeth
Joining the Optimist was one of the best decisions ever made. I met so many different and unique people because of this class. I honestly signed up for the newspaper not knowing what to expect at all; I didn't even know we had a school newspaper! I was able to expand my writing skills beyond just MLA formatting, or whatever is good enough to get a decent grade on a paper. It allowed me to develop a love for journalism on top of my love for writing and reading. Mrs. Mills is undoubtedly the coolest teacher I've had and I hope to meet many more like her in the future. The Optimist definitely got me out of my comfort zone. Before sophomore year, I was very shy and would never approach a person I didn't know well. For this class however, it's your job to do exactly that. It also strengthened me even more as a person. Journalism isn't easy, especially when dealing with unpleasant interviews or hard rejections from people you need to talk to. I'm beyond grateful my little freshman self signed up to join the Optimist, and it's something I'll always carry with me. Thank you to everyone who's been on staff and especially Mrs. Mills for all the memories. Good luck to any future staffers; you're in good hands!
-Katie
I had only heard of the Optimist because my sister was an interim editor in the early 2010s, but I never really had the desire to join myself as I thought the newspaper was boring and unimportant to a young teenager like me. However, when fellow editor Logan Hanchett notified me about a couple sports writer openings for the school newspaper, I couldn't turn it down. Through the Optimist, I've been able to live one of my lifelong dreams of being able to cover sports for some sort of organization, no matter how small. Once I was a part of the school newspaper, I became obsessed with reading the masterpieces that IndyStar writers, Gregg Doyel and Kyle Neddenriep, would put out and tried mimicking their style the best that I could. My first two years weren't too productive as I was only an active staff member for two trimesters in two years, but after half-heartedly applying to be an editor (and getting it), I knew that it was time to step my game up. What resulted was an extremely fun year that I wouldn't trade for the world. I expanded outside of just sports and truly cherish all the interactions and interviews I've had with students and staff. Those interviews have allowed me to get outside of my comfort zone, develop relationships, and led me to believe that Bloomington South is, without a doubt, one of the best schools in the state, and I will dearly miss it. I am beyond appreciative of our staff, which was ridiculously unmanned yet extremely productive, and especially Mrs. Mills who was always there to give us a helping hand and guide us in the right direction. Good luck to everyone in future endeavors!
-John
I decided to join the Optimist my senior year, and I honestly wish I had joined it much sooner. I loved writing stories about Bloomington events and South students. Now I view any event as a potential story. In Optimist I got the chance to meet and work with people I didn't normally talk to. Activities like going on ad sales or conducting interviews helped get me out of my comfort zone. I do wish I could have finished my years at South normally, but joining Optimist this year definitely helped me create some unique memories before school was shut down. Journalism is a relieving break from the normal, rigid structure of writing such as MLA format and citations. I enjoyed writing stories about the in and outs of high school. I wish everyone good luck and I'll see you at virtual graduation.
-Vika  
I have always loved being around the community, learning about people's stories, and telling my own. I treasured the days that I got to learn something new about someone in town or even Bloomington itself. Strangers can become friends so quickly, and that notion has always excited me. However, I have always felt the most fulfilled while writing stories, whether they were fictional or based on something real. I was never the kind of person to belong to one club or one friend group; I was a person who liked to "free-float", discovering new things and people and just doing things that were interesting to me. Unfortunately, this doesn't really work in high school. A lot of people stick to their day-to-day routines without venturing outside of it, and for good reason: it's really scary! After being in South for three years, I felt like I would never find a place; I wondered if I could find people who really understood me. My senior year schedule was pretty light and had space for a few electives. I decided that it was finally time to give Optimist a try, and it was easily the best part of my high school career. I found a community of people, who like me, decided to venture outside their comfort zones and discover new things. I met people that I would've never met otherwise in our staff, through interviews and even ad sales. I felt so at home with every one of you and took so much pride in being a staff writer for Optimist, and I know I will feel this pride beyond high school. I really want to thank Ms. Mills and the staff for being such incredible people. You're so kind, fun, intelligent, and talented, and you inspire me every day. To the staff, thank you for being brave and stepping outside of your comfort zone; without you, I wouldn't be a Panther. Good luck with all of your future endeavors and keep in touch!
-Raya
I joined Optimist during the second trimester of my junior year, because John Law, Logan Hanchett and JT Kelly had told me they needed sports writers. I had always enjoyed reading about sports, especially soccer, basketball, and football, and I got to write about those right away with "Colin Columns." I had a lot of fun during that first trimester, but since the staff was so big, it was hard to get many articles done. However, senior year was a different story. Throughout the year, we had a relatively small class, but our production exponentially increased from the previous year. I'm thankful for the awkward interviews that allowed me to get out of my comfort zone and write about things I find interesting, and I'm thankful for Ms. Mills who was always there to give me tips on becoming a better writer. Good luck next year!
-Colin
I first joined Optimist my sophomore year after seeing a posting that the newspaper was looking for sports reporters. I was enthralled by the chance to produce high quality journalism on the sports and issues that matter most to students. Over my three years on staff, I covered Auxiliogate 2017, South football, basketball (Hanchett Hoops yessir), and soccer, as well as, of course, Panther Hoops. I was proud to write for the Optimist, especially after building relationships with the talented, creative writers around me. Everyday, I looked forward to 5th period. It was the place where I could spit seeds, throw books in trash cans, and be given the freedom to dash the halls interviewing students, coaches, and staff. I'll always cherish the time I spent in Optimist as one of the best experiences I had in high school. 
-Logan
When I first joined Optimist in 2017 as a sophomore, I really wasn't interested in writing, or photography, or anything newspaper related at all. I figured since my friends John Law and Logan Hanchett had liked the class, it would be a good fifth period filler. It took some time, but by the fall of my junior year I had actually picked up a liking for sports writing. I began writing my weekly football previews and it started to become something I looked forward to doing. I would end up developing relationships with teachers, coaches, students, and parents that I wouldn't have made if it weren't for Optimist. At the end of my junior year, it was revealed that the three editors to start out my senior year would be Logan, John, and myself. My senior year would be my most memorable for sure, as we had one of the most productive groups in years with such a small class. The fact that we set a new record for views on our website with significantly less students and a global pandemic just shows how amazing the group we had this year was. I will always remember the memories I made every day in fifth period at Bloomington South. 
-J.T.