Five rooms at South you've never seen
Hang on for a minute...we're trying to find some more stories you might like.
South has many classrooms, athletic facilities and offices with a variety of different purposes. However, there are also many other rooms  that only a select few have been granted access to. Read on to find out about five places  you didn't know existed at South:
Fourth floor: You've heard about it countless times, whether it was an upperclassman giving you not so helpful directions on the first day of your freshman year or as a setting for a ghost story. Bloomington South's very own Ham radio club. Ham radio, or Amateur radio, as it is sometimes referred to, is a way to talk to people all around the world without using cell phones or the internet. By using a complicated and large radio system the club utilizes sound waves so you can contact people around the world.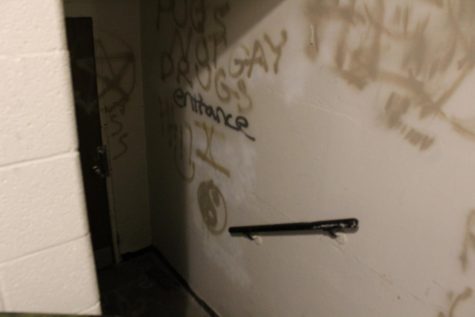 Dungeon: In the back of the Carmichael Auditorium stage lies a graffiti filled, dark stairway that takes you  under the stage. Few have been below the stage before, but one thing is for sure: whatever lies behind the locked door is probably filled with cobwebs.
Teacher gym: Constructed in an old storage closet, BHSS provides a gym for teachers called Calories for Kilowatts. In the small facility are multiple machines including stair steppers, bikes, treadmills, and ellipticals.The facility has been a great opportunity to advocate energy use. Teachers are able to see how much energy would've been created if the machines were retrofitted. They do this by writing down how long they worked out and how many calories they burned, and then converting those numbers into amounts of energy.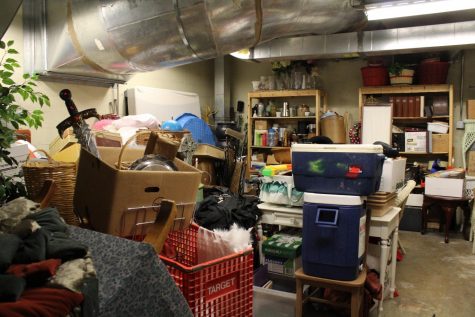 Prop Attic: In the entrance to the Carmichael Auditorium, there is a small purple door to the left that will take you up to the light booth above the seats. Although many know about the light booth, few know about Theatre South's prop room next to it. The prop attic is very large and houses many different kinds of props from various shows, both recent and old.
Back hallway (dance room, wood shop, dressing rooms): If you're in choir, band, orchestra, Theatre South, or on the dance team, you have more than likely frequented this hallway before  your performances. The dimly lit back hallway holds many important rooms:. the dressing rooms for shows, the dance team practice room, and the wood shop where sets for Sounds of South and Theater South shows are made.