Male cheerleaders at South
Hang on for a minute...we're trying to find some more stories you might like.
Basketball season has begun, which means it's the beginning of the winter cheer season. However, this year, there's a bit of a twist. Sophomore Jedd Conrad and Senior Sam Conrad are the newest members of the previously all female team. Not only are they brothers, but they are the first male cheerleaders Bloomington South has had in several years.
"At first it was a joke," Jedd Conrad said. "Sam was on board with the idea since we didn't play football this year, so we decided to try out."
Jedd also commented on whether people harassed him about it. "I really expected people to make fun of us a little bit, but it hasn't been that way at all. People have actually been pretty supportive and thought what we are doing is cool."
Male cheerleaders are very common at the college level. Could the Conrad brothers be leading the start of a new trend for male cheerleaders? A possible rise in male cheerleaders could be on the rise not only at South, but all around America.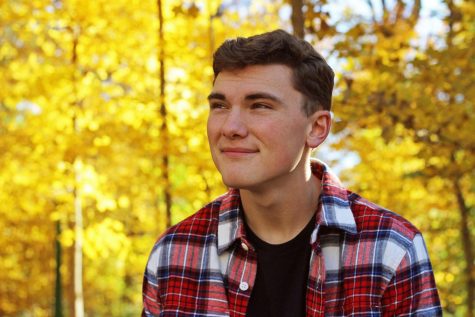 Calvin Prenkert, Editor
Calvin is very happy to be returning to the Optimist staff this school year. When he is not pursuing journalistic endeavors, he enjoys playing tennis,...