August 10, 2018
Welcome to Optimize, a weekly update to keep you informed on what has happened during the week. Here are five national/international...
Seniors storm football field, break out in water gun fight
May 18, 2018
Several senior students took to the football field today to engage in a spirited water gun/balloon fight. This is just one...
The curse of the two trimester AP course
May 17, 2018
This week marked the beginning of AP testing for many South students. Months of coursework and studying culminate in a several-hour...
Seth Thomas, Staff Writer
August 17, 2018 • No Comments
Imagine catapulting a rocket into space rather than launching it with fuel. That's exactly what SpinLaunch, a spaceflight technology development company based in Sunnyvale,...
J.T. Kelly, Sports Writer
August 17, 2018 • No Comments
Brownsburg Bulldogs vs Bloomington South Panthers When: Friday, August 17, 7:30 p.m. Where: Fred Huff Field Last Meeting: (L) 51-14 It's the season opener for both...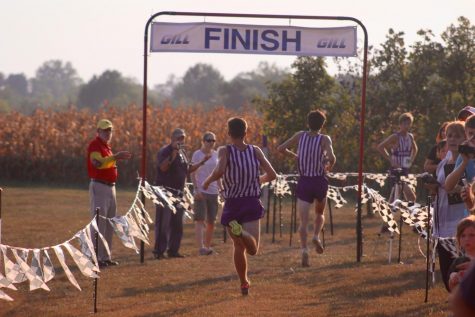 Tommy Beggs, Staff Writer
August 16, 2018 • No Comments
The Bloomington South men's cross country team competed in their first meet of the season this past Saturday at the Valley Kickoff Classic. The meet was held in Terre Haute...
South Speaks: Romeo Langford to play basketball for IU
May 1, 2018
Girls tennis loses tough matchup against North (gallery)
April 27, 2018
Recent Sports Scores
Thursday, August 16

Volleyball

Bloomington South 3 - Linton 0

Thursday, August 16

Boys Soccer

Bloomington South 4 - Franklin 1

Tuesday, August 14

Boys Tennis

Bloomington South 5 - BNL 0

Monday, August 13

Girls Soccer

Bloomington South 6 - Martinsville 1