Barnes and Noble to close in 2019
December 6, 2018
Barnes and Noble opened in Bloomington in 1995. It will close in February of 2019. The bookstore on 3rd Street is a casualty...
Distracted driving and the perils of teenage driving
December 4, 2018
Every high school student longs for the day when he or she no longer has to rely on others for transportation. However, what...
November 30, 2018
Welcome to Optimize, a weekly update to keep you informed on what has happened during the week. Here are five national/international...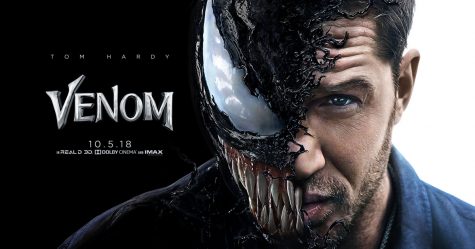 Noah Moore, Staff Writer
November 15, 2018 • No Comments
For people familiar with the profusion of Spider-Man movies released in the past decades, a return to the infamous villain Venom seemed intuitive. "Venom," released last...
Recent Sports Scores
Thursday, December 6

Girls Basketball

Bloomington South 40 - Center Grove 47

Wednesday, December 5

Wrestling

Bloomington South 48 - Greenwood 32

Tuesday, December 4

Boys Swimming

Bloomington South 103 - Edgewood 46

Tuesday, December 4

Girls Swimming

Bloomington South 101 - Edgewood 64

Friday, November 30

Boys Basketball

Bloomington South 75 - BNL 66