Hanh Tam Bui, Staff Writer
October 30, 2019 • No Comments
Broadway and Beyond, a lecture meant for parents and students interested in the performing arts, is coming to Bloomington. It is intended to provide advice within the field...
From lids and caps to colorful benches
October 29, 2019
Every day, people use hundreds of plastic bottles and cans for food, storage, and even electronics. And what happens to them...
South welcomes French exchange students
October 27, 2019
You may have noticed some new people walking around South, extremely stylish people at that, carrying tasteful tote bags...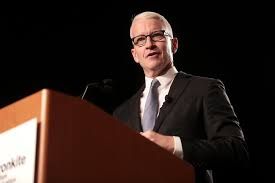 Anderson Cooper visits IU campus Oct. 27
October 25, 2019
Anderson Cooper, renowned broadcast journalist and host of Anderson Cooper 360, will be visiting Bloomington on Sunday, October...
Comments from Optimist Readers
October 30, 2019
October 28, 2019
Bullet Journal Tips
Bullet Journal Tips from BHSS Optimist
How To Pay for AP Exams
Detailed instructions on how to pay for AP Exams. The trimester one deadline is Oct. 18. The trimester two deadline is Dec. 6.

Loading ...
One test and one beneficial cause
November 13, 2019
IU Speech Clinic recently offered a test that will have a major impact. Held at a remote location just outside of the IU MAC Center, the test...
October 30, 2019
With every new October, there is a new Inktober. For all thirty one days of the month, there is a different prompt for artists to follow and...
Recent Sports Scores
Friday, November 8

Football

Bloomington South 32 - Castle 6