The versatility of Snoop Dogg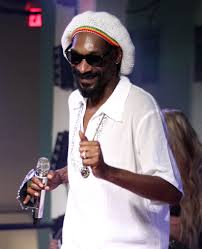 2018 has already been a big year for American icon and rap legend Snoop Dogg. In the first three months of the year, Snoop has already released two musical projects and aired a television series on Netflix. His latest musical release was particularly groundbreaking, as the well-known rapper ventured into new sonic territory and got off the mic and into the production room, curating a 32-track gospel album called "Snoop Dogg presents the Bible of Love."
This strong start to the year should be no surprise, coming from a man who has released 16 solo studio albums in 25 years, as well as many other collaborative albums, mixtapes and guest appearances. Unlike many of his contemporaries, Snoop has stood the test of time. This can likely be accredited to his versatility and ability to adapt and succeed in many different areas of popular culture.
Snoop's 2013 release, "Reincarnated," serves as a perfect example of this versatility. After a trip to Jamaica where he was told to change his name to Snoop Lion by a Rastafarian priest and immersed himself in Rastafarian culture, the rapper set out to create his first reggae album. Although his time under the lion moniker was short-lived, it was a clear and strong deviation from his first 11 strictly rap albums. The general public was enamored with this change, with news of his rebrand storming the internet in articles and social media posts alike. However, by taking on a new sound and belief system, Snoop was not only able to stay in the public spotlight but also spread a newfound message he believed in.
This period of exploration was not strictly confined to reggae, as from 2013 to 2015, Snoop experimented with Electronic dj-ing under the name DJ Snoopadelic, released a funk album, and recorded an album with his sons. Even throughout several years of new sounds and ideas, Snoop maintained rap icon status by releasing several hip hop projects.
Snoop is also well known for his acting and directing, as he has starred in several films and TV shows such as "Mac and Devin go to High School" with Wiz Khalifa, "Coach Snoop" (a Netflix series documenting Snoop coaching a team in his national youth football league) and several self made documentaries to go along with his albums.
Whether or not the public appreciates Snoop's talent isn't all that important, as he retains his celebrity status due to his personality and shere number of projects he participates in: not because of how good his albums actually are.
"He's hilarious," senior Pierce Evans said. "He may be older, but he still can connect with younger fans by playing video games or making funny comments."
This ability to connect with the younger generation of fans, through many different facets, helps set him apart. Music, video games, sports, memes: Snoop can do it all. While he may be past his musical prime, his career is far from over. The legacy of Snoop Dogg will surely continue as long as he finds new ways into the spotlight.