Colin's Column: girls basketball updates
Hang on for a minute...we're trying to find some more stories you might like.
NOTE: This is a recurring column and will be updated as the season goes on.
The Bloomington South girls basketball team has upset No.11 Pike and No.7 Jeffersonville, led by senior USI commit Addy Blackwell. After an impressive start, the Panthers are currently ranked No.12 in the state, and look to keep up their winning ways against No.14 Center Grove
Up next: Panthers (8-1) vs. Trojans (7-2)
Panthers (7-1) vs. Patriots (2-7)
12/3/18
The Lady Panthers extended their win streak to four on Friday night against Terre Haute North. Lauren Conner led the team with 22 points, while Anya Friend contributed 18 points in the Panthers 62-29 victory in Terre Haute. The South Girls get a six day break before they travel to Greenwood to face a very strong Center Grove squad.
Panthers (6-1) vs. Owls (3-3)
11/28/18
Addy Blackwell and Lauren Connor led South to a 7th win last night against the Seymour Owls. Although Seymour was winning 10-8 at the end of the first quarter, South pushed through and won the game 53-47. South's next contest is on Friday, Nov. 30 against Terre Haute North, and it is a conference game.
Panthers (5-1)           vs. Titans (0-4)
11/26/18
The Panthers had another blowout win, this time against Indianapolis Arsenal Tech. Addy Blackwell had another solid game with 13 points, and she was one of 11 total scorers for the
Panthers. The girls look to increase their win streak to three on the road versus Seymour on Tuesday night.
Panthers (4-1) vs. Cardinals (1-5)
11/17/18
The South girls stomped on Southport 61-34 Friday night. Addy Blackwell led all scorers with with 14 points, while Anya Friend contributed 8 points off the bench. The Panthers look to continue their solid season on Friday, Nov. 23, against Indianapolis Arsenal Tech.
Panthers (4-0)   vs. Stars (3-0)
11/14/18
The South girls took a tough loss to #6 Bedford North Lawrence 50-53 on Tuesday night. Although Addy Blackwell had 17 points, Jorie Allen, an IU commit, scored 26 points and led the Stars to victory. The Panthers were up by five with 2:50 to go in the fourth quarter, but Allen hit some late shots to give the Stars the edge.
11/16/18
The Panthers look to bounce back after a loss on Tuesday tonight against Southport in their first conference game. Although 1-5, Southport is still a dangerous team, and tonight's game is a must win for South if they want to win conference.

About the Writer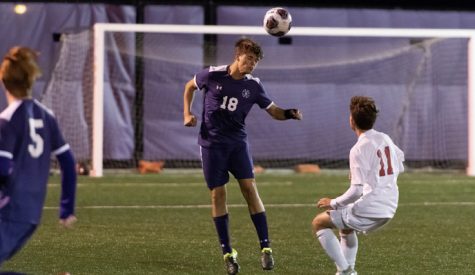 Colin Doyle, Staff Writer
Colin is in his first year as a staff member of The Optimist. He plays soccer year-round and is a member of the Bloomington Bullets.