Winter sports preview
n ptAfter a successful season of fall sports at Bloomington South, the winter sports teams will look to build on their success.
Swimming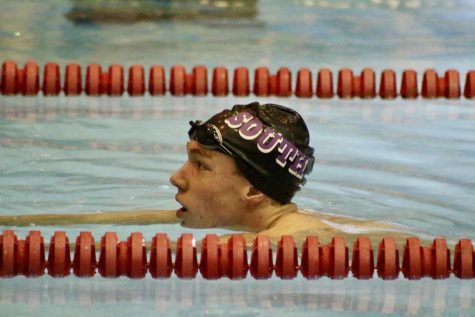 Boys: The Bloomington South swim team is looking to have another record breaking year, with many returning members.
Christian Battista, a junior on the team, talked about some of the work the team has been putting in during the offseason.
"Everybody has put a lot of effort into improving their times during the offseason. A lot of the team swims for the newly created Indiana Swim Club," Battista commented.
Battista will be swimming the 500 freestyle and the 100 breaststroke during the upcoming season.  A rigorous schedule of nine practices per week, including weights, is getting the swimmers prepared for another solid season. The boys team will be led by seniors Seth Glasscock and Tommy Beggs.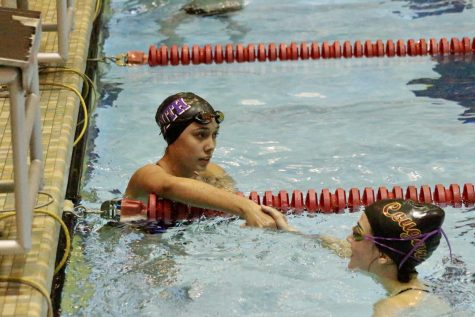 Girls: The girls swim lost two of their leaders in Julia Wolf and Mackenzie Looze, who are now swimming at Indiana University, but they also have a solid returning class. The team will look up to seniors Phoebe Rensink and Annie Levy to lead them.
Sophomore Olivia Richardson has worked to improve her times by, "improving her technique… and constant repetition of her strokes."
She also swims for the Indiana Swim Club during the offseason. Both the girls and boys teams finished 7th in the state last year, and they hope to place higher this year.
Girls Basketball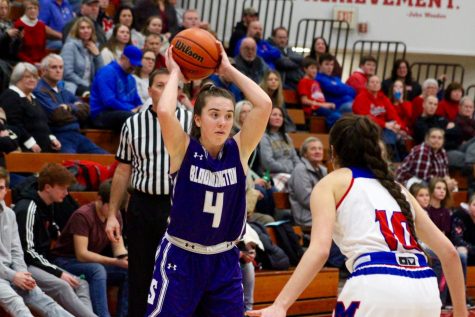 Bloomington South's girls basketball team had a strong start this year, beginning 4-0. This includes wins over Pike and Columbus East, a positive sign for the Panthers who lost to both last year. The team has four juniors and one senior, Addy Blackwell, in their starting lineup, with four of them being returning starters. South is a young team, meaning they'll also have multiple juniors and sophomores come in off the bench.
Junior guard Kristen Ridner knew coming into this season that they, "would be smaller than everyone else, especially with [junior forward] Olivia Blackketter suffering a knee injury. However, the defense would keep them alive." With the team returning all of their starters, it's a role reversal for the Panthers. "We are usually seen as the underdogs, but this year it won't be like that," Ridner added.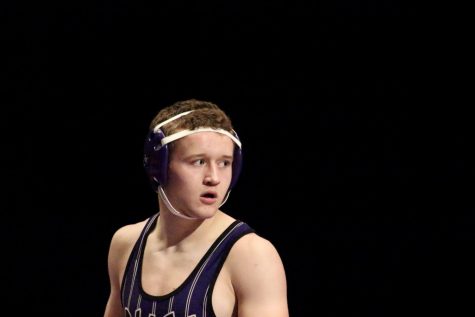 Wrestling
Despite losing seven seniors from last year, wrestling replaces them with eight more who are full of talent. Derek Blubaugh, a state finalist returns this year hoping to get to state again. Ciera Broukal, one of the only girls on the team, does very well in competing against boys and girls, and she also hopes to make it far this year. The whole senior class competes very well, along with the two juniors Cameron Habbe and Wade Presson.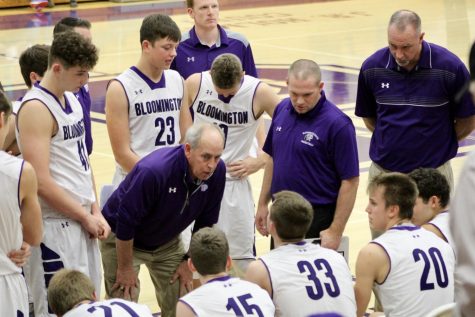 Boys Basketball
South typically doesn't face the challenging opponents their Indianapolis-area counterparts do, but they have a storied tradition under Indiana Basketball Hall of Fame coach J.R. Holmes. The Panthers lost star Chance Coyle to graduation, but return Anthony Leal (top 2020 Indiana prospect) at small forward, will play a huge role this season. Other key returnees include junior point guard Noah Jager and sophomore guard Connor Hickman.
Hockey
The combined North/South Bloomington Blades hockey team are looking to have another solid year of success after starting off 10-2-1 on the season. Utilizing new talent in South freshman Cooper Fox and Matthew Griffin, as well as relying on standout performers from last season such as junior Nick Stright and seniors Ethan Baer and Lander Greulich will hopefully allow them to climb to the top of the Indiana high school hockey standings. After a 10-1 drudging of Westfield two weeks ago, the Blades seem to have a strong offense and will look to goalie and North junior Aidan Lowinger to protect the net of the defensive end.
Gymnastics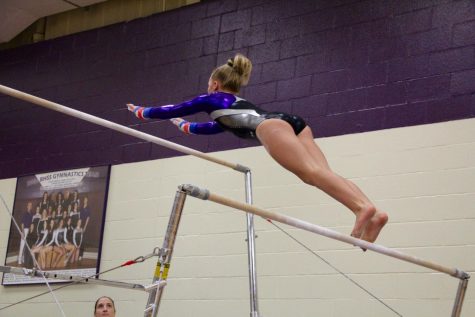 After a tough year of rebuilding, the South gymnastics team will look to improve this season. With many of the almost entirely  freshman team returning as sophomores, there will still be plenty of opportunity to compete. Headlining the sophomore class will be Haley Landis and Delaney Blubaugh, joined by new recruit senior Lizbeth Funkhouser. The team looks poised to make strides from its 2017-18 campaign.