Interview with Jessica Fichot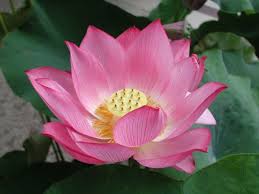 The Lotus Festival is a time honored September tradition for many Bloomingtonians, and this year's performances did not disappoint. Optimist got to interview a returning Lotus musician, Jessica Fichot, about her life and music. Fichot is a French/American/ Chinese singer, songwriter and instrumentalist who draws from her multi-ethnic background to create music in many different styles and languages:
Optimist: How did you first become involved in music?
Jessica Fichot: I think it first started with my love of singing when I was a kid. I always knew I wanted to be a musician. My parents were pretty encouraging and I took lessons when I was little. I later attended  Berklee College of Music in Boston and studied piano and songwriting. I taught myself accordion when I put my band together a few years back.
O: Your website mentioned you incorporate elements of 1940s Chinese swing into your music. Can you talk a little bit about what kind of style this music is?
JF: Chinese swing is jazz music that originated in Shanghai in late 20s. It  mixes European style jazz and Chinese folk. For me it was interesting because first of all, I was reconnecting to my Chinese heritage. I had grown up in France, and the style didn't feel too out of place… Shanghai had and still has a lot of French people and influences.
O: Your website mentioned that you were an audio engineer before you became a professional musician. Do you have a special awareness of sound quality in the venues that you sing in, and can you elaborate on that?
JF: I studied sound engineering but I don't feel like I chose that as a career– I chose to write and perform music. I think every musician is pretty critical  of sound, and I do a lot of my recording at home. I guess I'm a little bit more picky about the sound, especially when I'm recording an album.
O: Lotus Festival is particularly aware of allowing musicians to perform in environments that are most conducive to their music. How does the structure and sound level of the venue you sing in effect your music, and what kind of environment do you prefer when performing?
JF: I played at Lotus five years ago and I think they take really good care of their musicians. I played in two venues– The Buskirk Chumley Theater and a church, and I really enjoyed playing in the church. The sound is different and I think slow songs work better with the acoustics. I also enjoy playing outside and I like playing more relaxed songs there. I guess I like playing in different venues for different reasons..
O: Can you compare the styles of American, Chinese and French music? What unique challenges do you face by incorporating all three into your music?
Mixing styles and languages came about naturally for me. I started out with French music because I grew up in France and I gradually started adding the other styles. I think the most difficult part is the promotion aspect of it. It's really hard to describe what I do and I think a lot of people think that, because my music is in a foreign language, that it's inaccessible. So I don't want to scare people away by describing it. However, I think there's a beauty in the sound of the language itself, even if you can't understand the content of the lyrics. So I really hope people can appreciate that.