Blackwell siblings add a spark to Panther athletics
Hang on for a minute...we're trying to find some more stories you might like.
Jager, Grabowski, Richardson, Gillard. These are just some of the surnames of families that have helped South become an athletic powerhouse over the years due to their children's participation in varsity sports. Right now, a new athletic dynasty is being formed, with the Blackwells.
Senior Addy Blackwell has been a standout member of the girls basketball, softball team, track team, and golf team. She recently committed to play Division two basketball at the University of Southern Indiana, an impressive feat for someone who stands at just 5 feet 4 inches.
"My favorite sport definitely has to be basketball, but I enjoy all of them because they always bring new challenges and great relationships with teammates," Blackwell said.
In her final High School basketball season, she is averaging 15.6 points per game and has led the Panthers to a No. 12 ranking on the Indiana Coaches Association.
"She is a great leader who keeps the whole team positive even if the game gets stressful," Kira Kunzman, junior guard and Blackwell's teammate said.
Maddix Blackwell, a sophomore and younger brother to Addy, is also a three sport athlete. He was a starting free safety for the Sectional winning Panther football team as a sophomore. He had a whopping 49 solo tackles, one interception and one fumble recovery during the fall season. He will also be playing JV basketball and varsity baseball this year.
Maddix was a key member of a young defensive back corps, and  will look to improve this offseason.
Those who have siblings have experienced some form of sibling rivalry, and the Blackwells are no different.
"Maddix and I are constantly competing with each other, no matter the sport," Addy said. "Growing up, we were always in a competition with each other whether it be 1v1 basketball, or whoever can get to the house the fastest. It's always nice to have a brother that challenges you and sometimes pushes your limits."
"Oh yeah, Addy and I compete a lot,"  Maddix said. "We walk through the hallways at home flexing, trying to see who is bigger. I think we motivate each other a lot which is nice."

About the Writer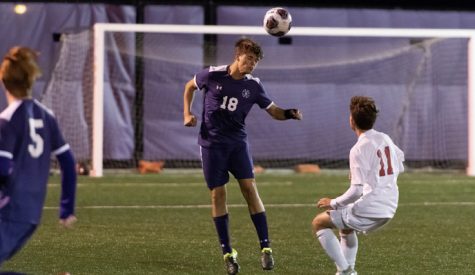 Colin Doyle, Staff Writer
Colin is in his first year as a staff member of The Optimist. He plays soccer year-round and is a member of the Bloomington Bullets.