Exciting, surprising third week of Indiana high school hoops. 
4A
Bloomington South (and Anthony Leal) dominate Southport, winning 64-49.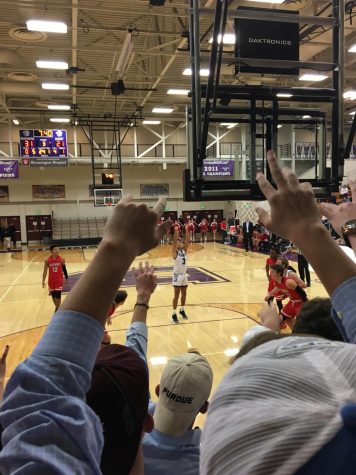 South has righted the ship from their 0-2 start. Fueled by junior guard Anthony Leal's ever increasing fat clip, our Panthers are looking like themselves again. In the win versus Southport, Leal dropped 38 points on 14-of-17 shooting. Sophomore guard Connor Hickman got the Panthers rolling early with 11 points in the first quarter (13 overall). Junior point guard Noah Jager had another solid game running the floor, finishing with numerous assists and 11 points. If the Panthers stay hot from the field, the team is looking increasingly dangerous in the tournament. Unfortunately for South, sources close to the team are reporting that senior guard Grayson Rolen has a potentially torn labrum acquired during Monday's practice. This comes with bad timing given South's matchup with No. 3 Floyd Central Saturday night. Sophomore guard Joey Bomba would likely start in Rolen's place if he is ruled out.
BRUCE WATCH: Bruce entered the game with 1 minute to go in the fourth quarter.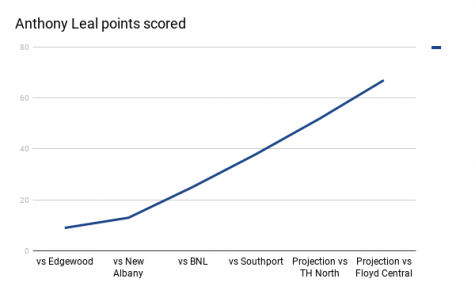 Story continues below advertisement
No. 1 Warren Central proves itself, defeating No. 6 Cathedral 69-47.
Warren Central is legit. The Warriors got ahead early and kept up the pressure throughout, winning all four quarters for a final margin of 22 points. Leading the Marion County squad in scoring was Isiah Moore with 24 points, finishing 6-for-8 from behind the arc. Senior forward Jesse Bingham (UIndy commit) dropped 21 points and snatched 8 rebounds for the Warriors. And Warren Central isn't even at full strength, with standout senior guard (and wide receiver) David Bell set to return from injury in January.
Cathedral has faced some of the toughest teams in the state already, but this may have been the toughest matchup yet for the Fighting Irish. Cathedral found little success doing much at all offensively, as they were dominated on the glass and turned the ball over 15 times. Senior guard Armaan Franklin, who scored 20 points, is undoubtedly an elite shooter, but Cathedral failed to get much from anyone else.
No. 4 Floyd Central downs rival No. 7 New Albany, 44-37.
Floyd Central is for real this year. Going on the road against your inter-county rival and coming out with a victory is no small task. Senior forward Cobie Barnes (Indiana State signee) led the way with 12 points. Sophomore guard Jake Heidbreder can ball too, finishing with 11. Floyd Central already has several marquee road wins to its' name, putting them right at the top of our 4A rankings.
New Albany didn't impress much in their first two games, squeaking by Bloomington South and Evansville Harrison. They've traditionally dominated their Highlander rivals but have now lost two years in a row. Senior guard Chris Johnson led the team in scoring with 12, but the team's balanced offensive approach just wasn't working this game.
No. 2 Center Grove drops two games, getting routed by Pike (84-44) and losing to La Lumiere 62-48.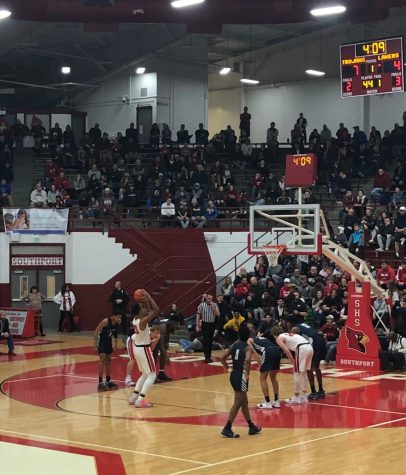 It just wasn't Center Grove's week. The team had a trap game scheduled the day before their primetime matchup versus independent La Lumiere, and boy did they fall for the trap. Down 25-6 after just one quarter, the Trojans never improved on that margin of difference. For Pike, senior guard AJ White shot 9-for-10 from the field for a final tally of 26 points. But it truly was a team effort, shutting down Trayce Jackson-Davis and forcing Center Grove to make mistakes.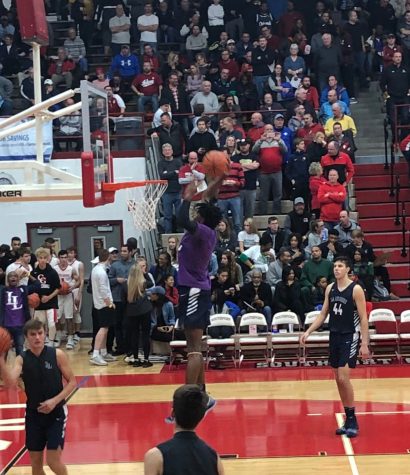 Center Grove responded well, playing toe to toe with Indiana's high school version of the Harlem Globetrotters, La Lumiere. Trayce Jackson-Davis led the way for the Trojans with 18 points, playing in front of his future coach Archie Miller. On the other side of things, senior forward Keion Brooks dropped 22 points and added 14 rebounds as John Calipari, Archie Miller and Tom Izzo looked on. Trayce Jackson-Davis is doing his darnedest to recruit Brooks to join him in Bloomington. Additionally, La Lumiere's senior forward Isaiah Stewart dominated inside the paint. He finished with 22 points and 14 boards as well, and is quite the blue chip prospect for several big time programs. The road gets considerably easier for Center Grove this coming weekend; they'll face Whiteland and Avon.
No. 6 Cathedral beats No. 9 Zionsville 81-74 in battle between IU and Purdue commits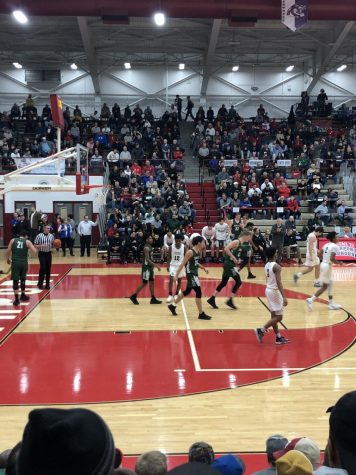 Cathedral's senior guard Armaan Franklin (IU commit) seemed to have unlimited range in a first quarter where he shot 4-for-5 from the three point line. Franklin finished with 27 points and 12 rebounds, but it took a team effort for the Fighting Irish to walk away victorious. Senior forward Justin Hensley was clipping it from beyond the arc, finishing 6-for-9 from that line and totaling 20 points. Several of his shots came at key moments where Zionsville was starting to control momentum. Ultimately, it was Cathedral's ability to hit free throws down the stretch that won the game. They finished 13-for-14 from the free throw line and outscored Zionsville 21-12 in the final quarter.
Zionsville played well, proving their ability to compete with the state's best, but the Eagles failed to use size to their advantage. Aside from Purdue signee senior guard Isaiah Thompson, the entire starting lineup is 6-foot-5 plus. That should figure to be a massive advantage on the glass and inside the paint, but the Eagles were repeatedly out-hustled for rebounds in this game. The final tally had Cathedral winning the rebound battle 34-23. Thompson scored 27 points on 7-for-17 shooting, however, he caught the turnover bug and gave the ball away 7 times. Senior forward Nathan Childress had some great finishes around the basket, totalling 18 points. They'll have to start getting it done on the glass or Thompson is gonna be stuck shooting even more shots from the volleyball line. The Eagles' schedule gets easier this week, facing struggling squads Western Boone and Franklin Central, but they've dropped out of our rankings after a 1-2 start.
Players of the Week
GUARD:
Anthony Leal (THE Bloomington High School South)
38 points on 14-for-17 shooting in win versus Southport
AJ White (Pike)
26 points on 9-for-10 shooting in a blowout win versus Center Grove
FORWARD/CENTER:
John Michael Mulloy (Carmel)
19 points and 7 rebounds in win against Jeffersonville
Keion Brooks (La Lumiere)
22 points and 14 rebounds in win over Center Grove
OSports Week 3 Top Ten
Warren Central (3-0) (-)

Carmel (5-0) (+1)

Floyd Central (5-0) (+1)

Ben Davis (6-0) (+1)

HSE (6-0) (+5)

Center Grove (4-2) (-4)

Cathedral (3-2) (-1)

Lawrence Central (3-1) (NEW)

Valparaiso (4-0) (NEW)

Penn (4-0) (NEW)
Honorable Mention: Jeffersonville, New Albany, South Bend Riley
3A
No. 1 Culver Academy defeats No. 10 Brebeuf 37-32, drops game to 4A No. 10 HSE 66-55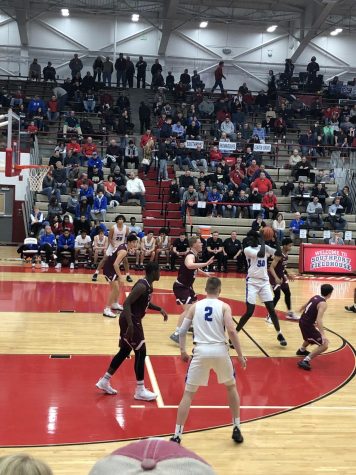 Low scoring game versus Brebeuf on Friday as both teams shot below 45 percent from the field. The lone bright spot in the game was junior guard Trey Galloway, who shot 7-for-12 and scored 18 points. He's often listed right next to Anthony Leal as the top players in the class of 2020.
Culver's game against HSE may prove a good measuring stick as to where the team is at right now. The Eagles played tough, battling back and closing the margin to 6 entering the fourth quarter, but ultimately couldn't match HSE's athleticism and defense. Galloway struggled in this one, shooting just 3-for-12 and committing four fouls. Culver struggled to defend against players like HSE's 7-foot-1 junior center Mabor Majak, who scored 11 and drew a multitude of fouls inside the paint. A few bright spots from the game were that Culver made 80 percent of their free throws and committed just 8 turnovers. But for HSE, the balanced scoring attack of senior (Toledo signee) forward Aaron Etherington, junior forward Grubbs and the aforementioned Majak is looking like a winning combination. The team is using their height to their advantage, too, as they out-rebounded Culver 28-19. Up next for Culver is a tough road matchup against Mishawaka Marian and a home date with Indianapolis Howe.
No. 6 Evansville Bosse defeats No. 8 Princeton 64-56
A capacity crowd was on hand to watch two of southern Indiana's top 3A teams face off. Bosse led the whole way, although Princeton closed things to 6 heading into the fourth quarter. For Princeton, senior forward Matt Dove paced the offense with 19 points and added 9 rebounds. Bosse was led by senior center Kiyron Powell, who completed a triple double of 12 points, 15 rebounds and 12 blocks. Bosse followed Friday's win up with a Saturday victory over Forest Park. An intriguing Tuesday matchup against rival Evansville Memorial is up next for Bosse, as is a Friday date with Washington.
OSports Week 3 Top Ten
Culver Academy (3-1) (-)

Crispus Attucks (4-1) (-)

Edgewood (5-0) (-)

Mishawaka Marian (3-0) (-)

Silver Creek (6-0) (-)

Evansville Bosse (3-1) (-)

Greensburg (5-0) (NEW)

Brownstown Central (4-0) (NEW)

Brebeuf Jesuit (2-2) (+1)

Fairfield (5-0) (NEW)
Honorable Mention: Evansville Memorial, Heritage Hills, Northwestern
Looking forward to another great week of basketball!