If people thought South couldn't win without a huge scoring performance from Anthony Leal, they were wrong. If people thought South couldn't compete with the state's best, they were wrong.
The game started as people thought it would, and then some, as Floyd Central jumped out to an 11-0 lead just three minutes into the game. South's first couple of three pointers missed everything but air. It was a classic start for coach Todd Sturgeon's Highlander squad, who typically get ahead early, slow things down and finish with a win.
The start was familiar for South, who began the previous night's game against Terre Haute North down 8-0, although the Highlanders were expected to be tougher to come back against.
"It's not great that we've gotten used to it, but I knew we'd start to fight back," junior guard Anthony Leal said.
Story continues below advertisement
What Floyd Central failed to anticipate was South's ability to make the extra pass and find open shooters. The Highlanders' defense swarmed Leal everytime he touched the ball, allowing for ample open shooting opportunities for the rest of the team. And on Saturday, after they worked through a rough start, everyone was hitting.
Three from Connor Hickman? Swish. Joey Bomba (twice) too. Hickman added four more before frightening South's fans as he hobbled off the floor (he returned soon after).
Down by three, with a minute and change left in the half and several players in foul trouble, coach J.R. Holmes switched to his "5 out" offense. The arena was quiet as South slowed things down. As the clock approached ten seconds, South's engines started, and the motion offense came alive. A cross-court bullet pass from Leal to Noah Jager found him with a clean look at a buzzer beating three, which fell through the net. South had battled back and tied the game, all without a single point coming from the hand of Leal.
Then he scored seven straight, junior forward James Bomba clipped a three from straight on, and the Panthers continued their momentum to enter the fourth quarter ahead 37-33.
Filling in for Grayson Rolen, Leal commented that the two Bomba's came in and "gave us real sparks down low and from the three point line."
In the final quarter, Floyd Central showed no signs of coming back. Hickman hit a huge three to keep South up 45-38. But it was Anthony Leal, who cut to the basket and slammed home a dunk with three minutes to go, that put the nail in Floyd Central's coffin. He finished with 12 points on the night.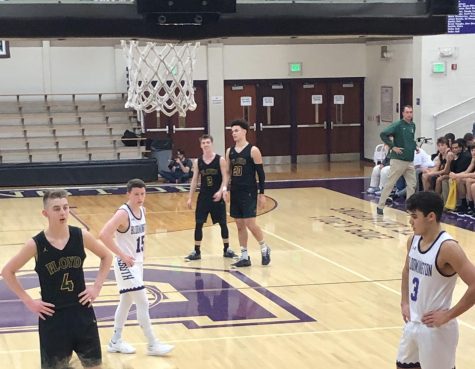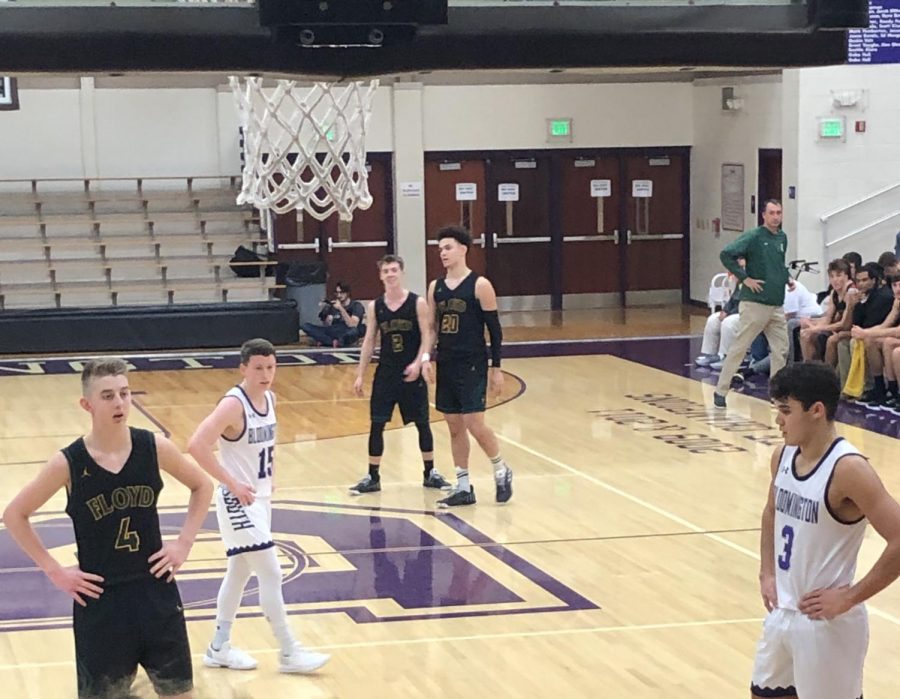 Junior guard Noah Jager finished with 10 points, James Bomba added 7, Joey Bomba scored 6 and senior forward Adam Graham dropped 4.
On the team's balanced scoring attack, "it makes us pretty dangerous when we have so many options," Leal said.
Floyd Central's senior forward Cobie Barnes, who'll join Indiana State next season, played big down the stretch both inside and outside the paint. He dropped 18 on 7-for-13 shooting. Sophomore guard Jake Heidbreder hit some huge three point shots and finished 4-for-5 from that line, culminating in 15 points. Outside of that, however, the Highlanders got just a combined 11 points.
A balanced scoring attack helped the Panthers to a 52-44 final, sending the Highlanders home on what surely was a somber bus ride back to Kentuckiana.
It's now a fourteen game winning streak for the Panthers on their home floor. South's "sixth man" has been loud in support of their team and antagonizing opposing players. Now on a four game win streak, South's team chemistry seems to be clicking.
"I think we gel great together, especially when we have the student section loud and with us," senior forward Bruce Furr said. He added that the chemistry will be "great for us in the long run, especially as we get closer to postseason play."
Up next for South is a road date with 1A Bloomfield on Tuesday night. We'll have live updates from the game, so make sure to follow @optimistsports_ on Twitter.
BRUCE WATCH: Senior forward Bruce Furr did not enter the game, but his shot looked good in warmups. He should see action against Bloomfield on Tuesday.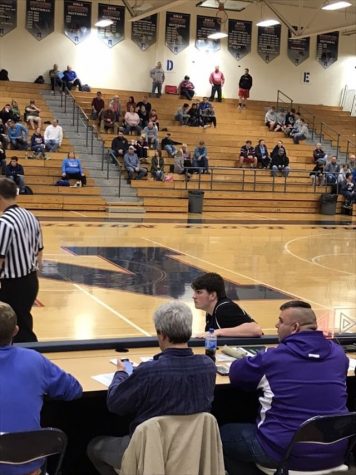 ---
Following the impressive victory, South needs to avoid getting swept up in the success. Bloomfield, ranked No. 4 in 1A, hosts the Panthers Tuesday night and will be sure to leave everything on the court.
Legendary coach Ron McBride is back as head coach of the Cardinals. McBride, who compiled a 228-154 record and led the Cardinals to the Class A championship game in 1998, will go toe to toe with South's J.R. Holmes. His famous "Bloomfield Basketball" offense slows the game down and works the ball inside the paint.
Senior forward Aleks Marjovic can be tenacious down low (and possesses a bit of a clip). In the recent matchup against Edgewood, he scored 20 points on 9-for-13 shooting and added six rebounds. He could prove the trickiest player for South to matchup against.
Bloomfield's senior forward Andrew Shelton stands at 6-foot-4 and is another solid player in the Cardinal's frontcourt. He shot a perfect 6-for-6 from the field and made both of his free throw attempts verus Edgewood, finishing with a 16 point night. Joining the two will be senior forward Graysen Medina, who connected on two three pointers against White River Valley.
Rounding out the lineup for Bloomfield are guards junior Turner Royal (who has shot just 3-of-20 over the last two games) and senior Mitchell Burch (scored 9 versus White River Valley on Saturday), who should face difficult matchups against South's impressive backcourt.
The Cardinals don't turn the ball over often and are sure to play smart basketball. Ultimately, the Panthers will only lose if they beat themselves by turning the ball over and forcing up quick shots. With that said, here are South's keys to winning the game.
Three Keys to the Game
1. Control the pace
2. Don't beat themselves
3. Close out on three point attempts
Bloomfield (4-1) hosts Bloomington South (4-2) Tuesday, Dec. 18 at Guy Glover Gymnasium.