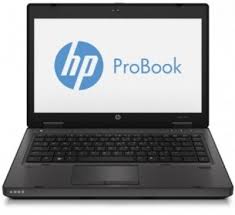 Since the 2015-16 school year, high school students in Monroe County School Corporation have been issued an HP Pro x2 612 G1 personal computers to use for schoolwork.
While the device is a great resource as it provides Internet access to all students, it has had its fair share of shortcomings in its four year life span. Slow loading times, poor lasting battery life and wifi connectivity issues have plagued the computer and the student. Since the second year of the computer's implementation, rumors have spread about replacement dates for the devices.
Students will be glad to know that at the last  school board meeting in December the board approved $1.5 million to spend on new HP ProBook x 360 11 G3 computers for the 2019-20 school year.
These computers will be smaller and lighter, a mere 2.8 pounds compared to the bulky 4.8 pounds the current computer weighs. They will not be detachable into a tablet mode, but they will  still have a touchscreen. The new devices will have faster processing systems than the outdated HP Pro x2 612 G1, likely meaning faster loading times and less frustrating blue screen of death moments.
Story continues below advertisement
Computer Resource and Maintenance teacher Kevin Sparks is excited about what the new computers are able to give South students in the way of features and affordability.
"From a price standpoint, they're inexpensive but still a very solid laptop so if something were to happen to them, it wouldn't break the bank," Sparks said.
Sparks also noted that the computers will be the more durable educational student version, and that they will be easier to repair than the current computer.
"I'm glad that they are gonna be lighter because mine isn't fun to carry around. My computer now is super slow and kinda sucks, but it does what i need it do," sophomore Naomi Charlesworth said.
As far as the old computers, they will be returned to the HP supplier as part of their contract deal with MCCSC, so no student will have to settle for an outdated computer in the coming years.