10 interesting college application prompts of 2018-2019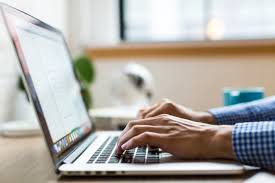 Tommy McEvilly, Staff Writer
January 14, 2019
Applying to college can most certainly be a stressful time, but what do you do when you come across the dreaded "take a risk" question?
SATs, ACTs, GPA and extracurriculars are all very important in the admissions decision, but essay questions hold a high value as well. While some questions may ask about why you are interested in applying to a certain university or what your biggest passion is, other applications contain unique, intriguing questions.
Here are 10 creative college application essays that South students have run into during this school year.
1) "One question on my applications asked me to create a food truck, give it a name and say what food it would serve," senior Erin Hardy said. "I don't remember what I named it, but it served different kinds of soup!"
2) "My application for Yale asked me "if you could teach a college class, what would it be?" I thought this question was really cool because it wasn't the typical, straightforward "what are you passionate about" question, but I still had the opportunity to tell them a little bit about myself," senior Aidan Crowley said.
3) "Stanford's application had me write a letter to my future roommate," senior Nidhi Krishnan said.
4) "The University of Chicago has you choose from a few really interesting ones, but the one I chose was "what would happen if you were sailing the tempestuous seas of the 13th century and sailed off the edge of the earth?" senior Sophie Allen said.
5) "Notre Dame asked me to name one thing that I will bring to college with me," senior Wil Zinkan said.
6) "I also applied to University of Chicago which made me write a letter to an object… I wrote to my old campaign bathroom from when I interned on the Dan Canon campaign," Krishnan added.
7) Senior Haley Paulin didn't have many peculiar essay questions, but she has the unique experience of applying to a mix of musical theater programs and vocal programs. "There's a lot more emphasis on specific musical training before college as opposed to general education. Instead of putting my personality in my essay questions, It's all about showing who I am in my auditions," Paulin said.
8) "I applied for a scholarship through the Ladies Professional Golf Association that basically asked me to write about how much golf has impacted my life," senior Caroline Conrad said.
9) "Another application asked me whether I'd rather win an Olympic Medal, Academy Award or Nobel Peace Prize," Hardy said.
10) Finally, one of the most infamous questions of the college application world: "One of Notre Dame's essays is "you have 150 words. Take a risk," Krishnan said. Krishnan explained that this question became of high interest to her because it gave her and many other South students, including Zinkan, the opportunity to write about and explain to Notre Dame an aspect of their lives that is integral to them.
While all college applications differ, one of the most important things you can do in your application is show the university or program who you are. Campuses thrive from having a diverse student body, made up of members that can contribute to the community in their own special way. Though these unique questions may trip you up or make you think, they provide you with an opportunity to show colleges what you have to offer.