New year, new J. Cole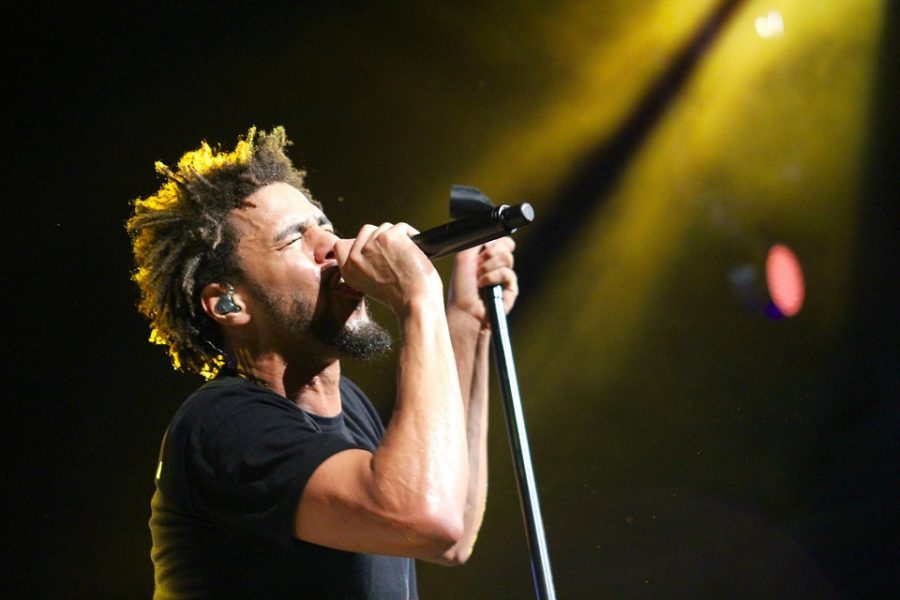 Jackson Moore, Staff Writer
February 4, 2019
2019 has started off relatively slow for the hip hop/rap genre of music. That all changed last Wednesday with a huge name in this industry dropped a fire single.
J.Cole has dropped a trifecta of albums from 2014 to 2018. "2014 Forest Hills Drive," "4 Your Eyez Only" and "KOD" are all popular albums, but he switched it up creating a unique solo track Wednesday.
"Middle Child" is the first single that J. Cole has released in his eight years in the music industry. The last months of 2018 were dull for Cole's fans as he only featured on songs instead of producing his own project. Songs such as "a lot" and "Trippy," made by 21 Savage and Anderson Paak, featured Cole. Both of these songs can be found on the artists most popular section of spotify with over 52 million plays combined.
The three-and-a-half minute smash hit gives Cole time to speak about many different rappers in the game. He name drops Drake, Kodak Black and 21 Savage while supposedly receiving a watch from Drizzy in the song. Although Cole glorified this significant list of artists, the population of rap listeners believe he may have been primarily disrespecting Kanye. "Middle Child" leaves room for lots of interpretation with large segments of lyrics that come at a frenetic pace.
Although Cole hasn't produced his own music since the summer of 2018, this single leads fans to believe he may make a comeback. Also, following his previous trend of albums, Cole released something every other year. If this continues, music lovers may have to wait 2019 out and expect something in 2020. However, that doesn't confirm there won't be a project in 2019. Cole has already switched up his normality with the single and reveals he could be closer to an album than we believe.