Asians (A)
1150 S. Clarizz Blvd., Bloomington, IN 47401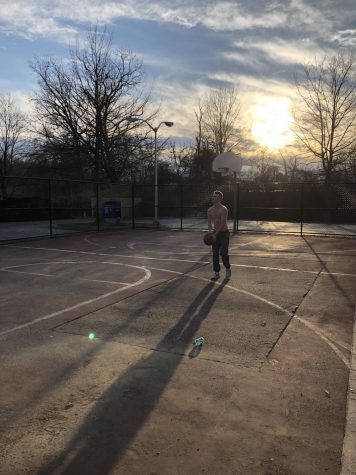 Clippability: A
One of the clippier courts in Bloomington. Pro tip: shoot line drives on this one, it's not as friendly to the rainbow arc. But you can pull up from anywhere with relative ease.
Condition: B
Story continues below advertisement
Asians remains in decent condition. The lines have begun to chip away but the court, as well as the baskets, remain in solid shape.
Design: A
There may not be a court in Bloomington with a better design than Asians. It's a full court, but it's significantly smaller than regulation so you won't get worn out playing full. Also, the fence is tall enough to keep balls, inbounds and limit time wasted chasing balls down the street.
Cook Court (
B+

)
1943 E. Rock Creek Drive, Bloomington, IN 47401
This classic neighborhood court was preserved from becoming housing property thanks to a generous donation by the Cook family. It features a recently renovated backboard and net; great for 3 on 3 half court play.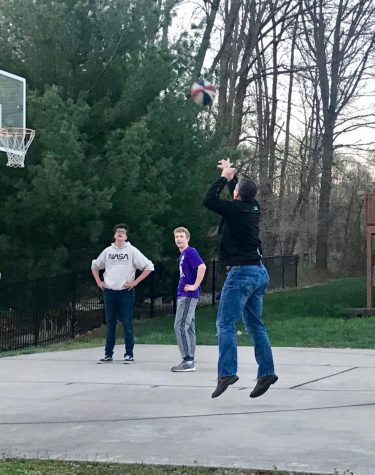 Clippability: A-
The newly replaced net provides for an easy swish. It's a nice, well-worn rim that is very reliable, as long as your shot is too.
Condition: A
The court remains in great shape. There's a decent sized empty grass lot adjacent to the court as well, with enough space for a pick up football game.
Design: C
If you're easily frustrated, this might not be your court. It's situated on top of a small hill and errant shots often will roll down into the street. Additionally, air balls have a tendency to skip over a small fence into the territory of a dog named Mack (he looks straight out of "The Sandlot").
Harrodsburg Community Center (

C+

)
1002 W Popcorn Rd., Bloomington, IN 47403
Take a scenic 20 minute detour out of town and you'll stumble on what appears to be a hidden gem of a court. Gorgeous design, but lacking in the key categories that make a basketball game fun.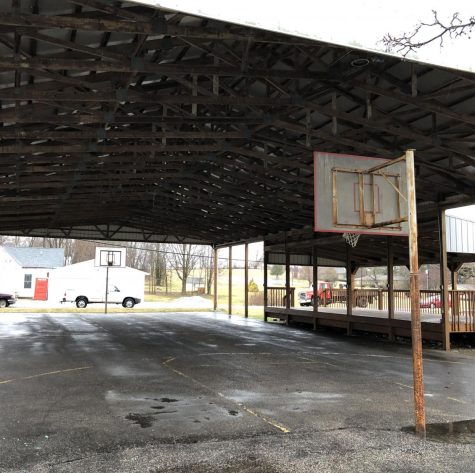 Clippability: D+
This is one of the toughest courts to hit a three pointer on in the Bloomington metropolitan area. Both rims are improperly angled (and a few inches short). All in all, it produces funky bounces.
Condition: C
As you can see in the picture, the community center court isn't in great condition. Also the backboards appear to have been replaced multiple times and form a massive, multi-material square.
Design: A
The design, however, is one of the coolest outdoor courts we've seen. The fully enclosed roof allows for play regardless of weather. There's even room for fans with an attached deck.
Sherwood Oaks Park (B-)
1600 E Elliston Dr., Bloomington, IN 47401
Located alongside the Jackson Creek Trail, the park features a full basketball court that you can usually have to yourself.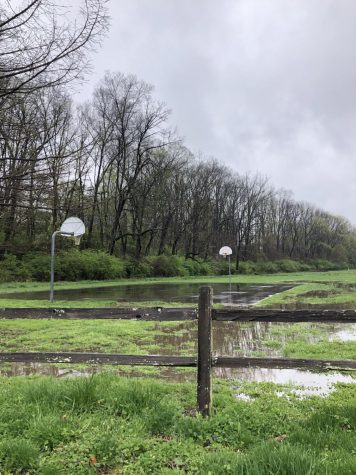 Clippability: B-
Another double rim, and thus a tricky basket to catch fire on. It's bouncy but fairly consistent if you can use it well.
Condition: B
The condition is fine. You can tell this court was built in the first rendition of construction as it has that famous bright-orange shade and not the newer blacktop. Despite this, court lines are nicely done, and it's in solid condition overall.
Design: B-
This court brings in average marks for design, as it's located on flat ground and allows for full court play. However, the court lost points for being located on low terrain, which makes it easily flooded. 
Southeast Park (

B

)
1620 Sycamore Court, Bloomington, IN 47401
Southeast Park features one of the nicer blacktops around town, although a thick double rim may scare off some hoopers. It's a smaller than regulation full court.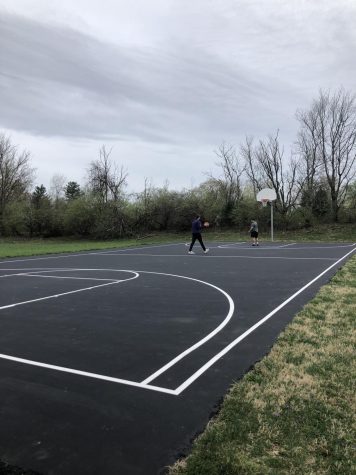 Clippability: B
Swishes are somewhat easy to come by, as evidenced by the recent thrashing in 52 of PHoops second-teamer Nick Cannon and 17th man of the year J.T. Kelly. However, the double rim leads to some frustrating bounces on should've been in balls. Average clippiness overall.
Condition: A
Court in excellent condition. It features a newly renovated blacktop and lacks frequent usage.
Design: B-
The court is situated on top of a small hill, making the eastside hoop vulnerable to balls rolling into the woods below. Also, the lines on the court are improperly spaced and pretty much require you to play the entire blacktop as inbounds. Despite this, the court is perfect for springtime play as it remains dry even after long rains. It gets a middle of the road B- overall.
Winslow Woods Park (

C

)
2120 S Highland Ave, Bloomington, IN 47401
This blacktop, located across the street from the YMCA, doesn't see too much hooping traffic. After a quick visit it became pretty apparent why.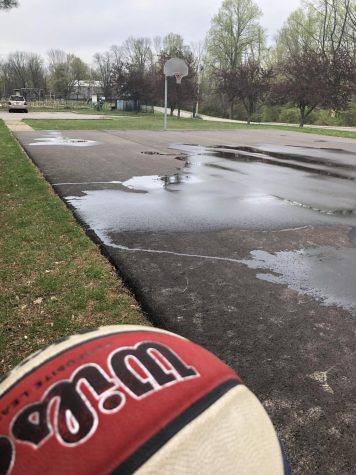 Clippability: C+
Tough basket (double rim), and inconsistent, too.
Condition: B
Court in fine condition. Both baskets in fairly good shape.
Design: D+
No court lines! Have not seen this at any other courts in town. It's just a blacktop with a basket on either end. If you're trying to play pickup, you'll have to guess at what's a three.
This article centers around outdoor courts on Bloomington's southeast side. If response is good, expect further articles to be released on basketball palaces across the town.