BEDFORD — On the morning of Monday, Sept. 16, America's students and workers rolled out of bed and started their daily routine. For nearly 50,000 General Motors workers across the country, their Monday started a bit differently. 
American automobile company General Motors (GM) and the United Automobile Workers (UAW) failed to agree to a new contract. The disagreement is primarily over wages, health care, job security, and establishing a path to permanent employment for temporary workers. Negotiations were tense from the start, largely because GM shut down four American factories over just the last two years. 
So as for GM employees nationwide, they've spent the past 11 days striking outside of now-idle GM plants. The issue, however, is far more localized than many might think. Just 30 minutes south of Bloomington is the GM Powertrain Bedford Foundry, which employs 770 workers. Now, those workers are spending their days on picket lines rather than assembly lines.
Outside every gate at the Bedford GM plant, a sizable group of employees gathered to strike…on a Saturday morning, no less. 
Story continues below advertisement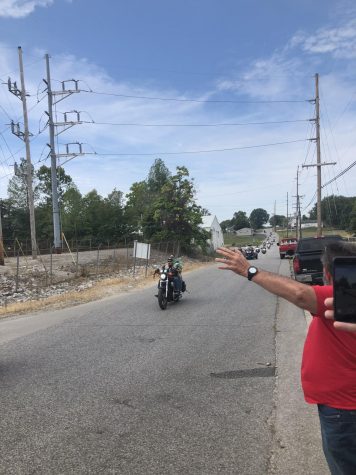 "I'm striking for better healthcare and seniority for temps," said a GM employee of 24 years.
Drivers passing by the strikes were sure to show their support for the workers: honking, shouting support, and raising their fists in solidarity. At one point, nearly a hundred motorcyclists drove by in encouragement. In many ways, the strike has become a community affair. Members of the United Steelworkers and others have joined GM employees on the picket line. 
"We don't know how long this strike is going to last, but we're going to keep supporting our UAW brothers and sisters no matter what," said Cory Ray, Political Director of the Southern Indiana AFL-CIO. 
With the Detroit Free Press reporting on Sept. 26 that agreement might take another week of talks, the conflict will be one to monitor over the coming days, especially given its relevance to our fellow Hoosiers.