Mill Week 2019: events to help you succeed in business
Doesn't everyone want to meet the guy who makes Boudreaux's Butt Paste?
Sunday, Oct. 6 to Friday, Oct. 11 will be deemed "Mill Week" at Dimension Mill. The Mill is a 103-year-old, 19,000 square foot coworking space that was converted from a Showers Brothers Furniture Company building to a downtown business hub in 2018. Dimension Mills's goal is to provide a space to foster business success, and Mill Week 2019 will help introduce the general public to the journey of entrepreneurship. 
Every day during Mill Week will have special events for people of all ages, but the first event may be the most helpful for South students. On Oct. 6, Dimension Mill will be hosting an event just for teenagers: Careers in Business & Tech: A Panel for High School Students. During the event, which is sponsored by MCCSC, local entrepreneurs who started their businesses early in their careers will share it all: their personal stories, their professional stories, and their overall pathway to success in business. The panelists will also be answering any questions that students have about how they can achieve their own business goals. Other events during the rest of Mill Week will also cover the topic of business pursuits and may also help teen entrepreneurs. Some events will cover the topic of angel investing– how to be an angel investor and how to communicate with angel investors about your business (think the Sharks from Shark Tank). Another event includes a visit from Tony Moravec, Indiana-based businessman and the creator of Applied Laboratories, which makes healthcare products from Simply Saline to–you guessed it– Boudreaux's Butt Paste.
Besides business, there will be many more topics covered during Mill Week seminars, including computer programming and women in technology and business. One event invites any and all kinds of developers to help design programming seminars for Dimension Mill. Other events celebrate Ada Lovelace, the first computer programmer, and host female technology and business experts giving their take on how to get females into male-dominated fields. On Oc. 11, Mill Week will end with a full-day Flyover Podcast Festival, where creative, technical, and business-savvy minds will come together for the first podcast-based event in Indiana. 
For more information on the events and how to RSVP, South students can visit https://dimensionmill.org/millweek2019/. With all the opportunities being showcased at Dimension Mill during Mill Week, there's no doubt that South students will be able to get the information and advice they need to achieve their career goals.
About the Writer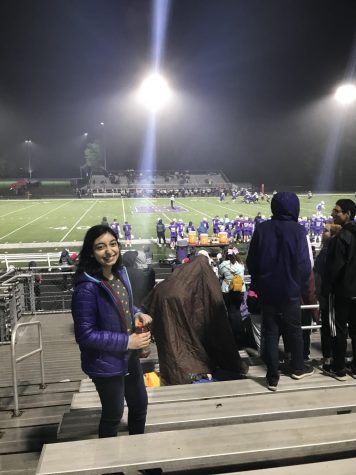 Raya Haghverdi, Staff Writer
Raya is really excited to be spending her senior year on the Optimist. When she's not writing stories or accidentally killing her potted plants, you can...