Fall Travel Spots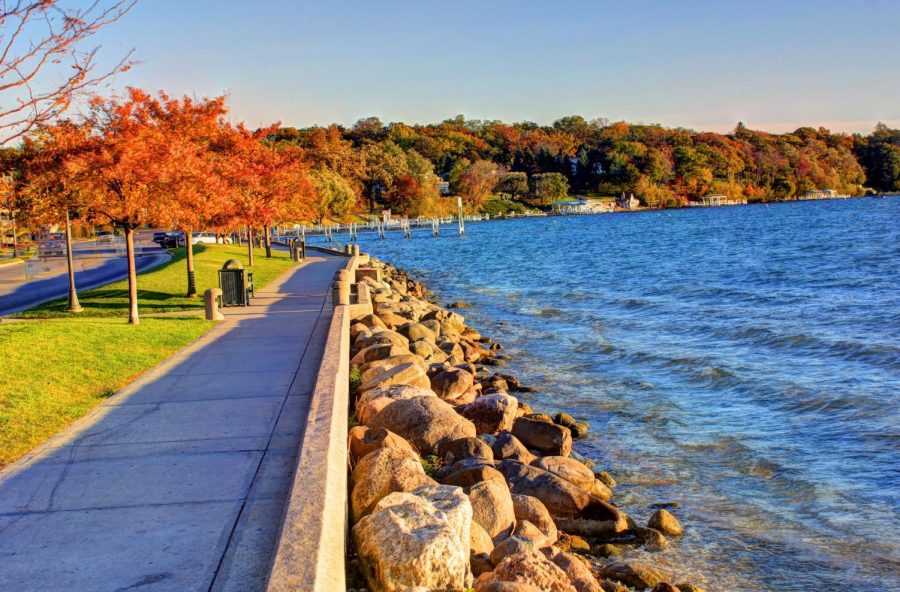 As we start to experience the chillier days of fall, we also start thinking about all the nice foliage we'll be able to see. Luckily, there is plenty of fall foliage to admire across the midwest, making it very possible to have a fun weekend or school break trips. Here are some fall hot spots to visit during the coming weeks of fall!
Turkey Run State Park – Marshall, Ind.
Turkey Run State Park, located about 76 miles away in Marshall, Ind., is home to all sorts of nature and scenery. Besides the usual hiking trails, Turkey Run features bridle trails (for travelling on horseback) and Sugar Creek for canoeing and fishing. Turkey Run also has a variety of flora and fauna to appreciate, from moss and ferns to beavers and woodpeckers, as well as ball courts for those who want to play tennis, basketball, or volleyball in a more scenic environment. The park hours are from 7 a.m. to 11 p.m.. For those staying the night, consider Turkey Run Inn or the campground for a rustic experience.
Illinois River Road National Scenic Byway – Illinois
For those who want to see a lot on one road, try out the Illinois River Road National Scenic Byway. The only major thing you need for this trip is a car that can last 426 miles: 150 miles for the byway and 276 to get to the nearest entrance (Havana, Ill.) from Bloomington. Along the byway, travellers can visit state parks, museums, towns with a variety of shops and dining, and even a reindeer farm! There are also a lot of pre-planned itineraries on the Byway's website, perfect for anybody who only wants to see certain things or just wants some ideas on what to explore. 
Begg's Family Farm – Sikeston, Mo.
This farm in Sikeston, a town in Missouri that is four and a half hours away, is full of fall scenery and activities. The farm, which is part of the 124-year-old Beggs Melon Company Farm, features a corn maze, pumpkin patch, farm animals, wagon rides, and a lot of other fall-themed attractions. In fact, the farm introduced a new attraction this year: the Hellvator, a 5-minute escape room in a (slowly) falling elevator. In terms of food, Begg's Family Farm is full of comfort food, from hot dogs to ice cream to specialty candy. Admission to the farm is only $12 a person, and experiencing all the attractions can take up to five hours. The farm is open from 10-6 on Saturdays and Sundays, and 9-2 on Wednesdays and Thursdays. Visit http://www.beggsfamilyfarm.com/index.php for more information on the attractions and eats of this autumnal haven. 
Lake Geneva, Wis.
This destination is pretty far for a weekend trip (5.5 hours), but it could make a really good trip for Thanksgiving Break. Although it's a lakeside city that could be considered synonymous with summer, Lake Geneva has a lot to offer for the fall season as well. Visitors can travel by ferry with the Lake Geneva Cruise Line, where they'll see the beautiful foliage on land and learn about the history of the grandiose summer homes dotting the coast. The Geneva Lake Shore Path is also good for those who want to see the water from land and the grand properties from up close. The little town also has apple farms, a scenic trail through fall trees, and eclectic dining and shops.
No matter how you choose to view the fall foliage, whether it's through visiting a faraway destination or looking out your window, make sure to take a moment to slow down and enjoy the season among us. 
About the Writer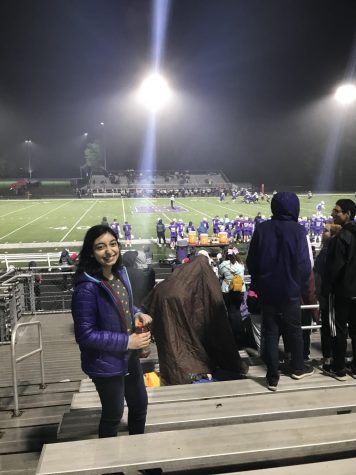 Raya Haghverdi, Staff Writer
Raya is really excited to be spending her senior year on the Optimist. When she's not writing stories or accidentally killing her potted plants, you can...