ACT in 2020; section retakes coming soon
Standardized testing is one of the several, agonizing steps towards attending college after high school. When it comes to standardized testing, most students have the option to take the Scholastic Aptitude Test (SAT) or the American College Test (ACT). Both require students to prepare and practice before the big testing day. However, future ACT test takers will be able to stress a little less.
The College Board announced that starting in September 2020, they will allow individual section retakes for the ACT. This will allow students to improve their scores without having to retake the entire exam. 
While upcoming test takers will be able to take advantage of these retakes, some upperclassmen will already be finished with their standardized testing. 
Senior Olivia Karaboja said the section retakes "definitely [would be an advantage], because at this point I'm only focused on super scoring. So it would've been really beneficial." 
"[Retaking] the ACT would have been so helpful for me," said senior Maria Shishman. "I just wish they allowed it for both tests."
The ACT is taken at a faster pace than the SAT. Test takers are given a shorter amount of time to complete each section. Subjects such as science, language arts, and mathematics are tested. However, language arts and mathematics are the only subjects tested on the SAT. Both tests do include an optional essay that is required for some college applications.
"I didn't do so well on the math, but I did well on the English and science," said senior Gillian Hardy, "so I feel like being able to retake the math would have helped my score." 
Although the class of 2020 will be unable to retake ACT sections, there are points proposed by both Karaboja and Hardy. 
"I think the [ACT] scores would need to be sent out earlier," Karaboja said, "so it's kind of a hit or miss." 
The significance of retaken ACT sections is unknown. However, Hardy points out that "the ACT won't be regarded as well by colleges. [The retakes] may give you a better score but it won't mean as much." 
About the Writer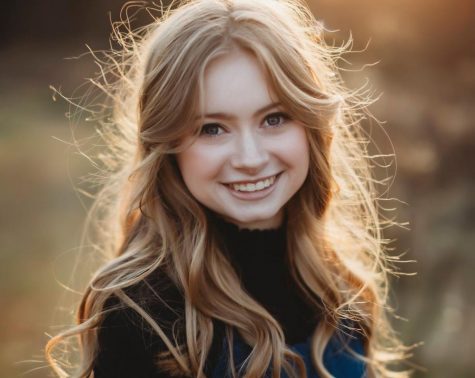 Katie Apple, Staff Writer
Katie is a senior and happy to return for her third year as a staff writer on The Optimist.  She is also involved with YoungLife, dance, and is a manager...