Students get involved with Midwest Pages to Prisoners Project
On Jan. 24, earth space and biology teacher Dr. Kirstin Milks, alongside her husband, Frank Milks, held a volunteer opportunity for students in Panther Plus. The opportunity was made possible through the Midwest Pages to Prisoners Project in recognition of Martin Luther King Day. 
Students took books provided by Milks and prepared them to be sent to local prisons, following some of the same work as the Midwest Pages to Prisoners Project organization 
Dr. Milks explained to students exactly what the project was and how she and Frank got involved. 
"Frank started writing a novel when we moved to Bloomington, and it was part of that novel where he realized he didn't know enough about the criminal justice system," said Milks, "and so he decided to get involved with volunteer efforts in Bloomington help him think about that on a hyper-local scale." 
First, the students were given some information about a convicted person, including their names and a personal letter. The letters were hand-written by the convicted people themselves and included what kinds of books they wanted to receive.
Students then wrote a response letter to their person to be sent along with the books.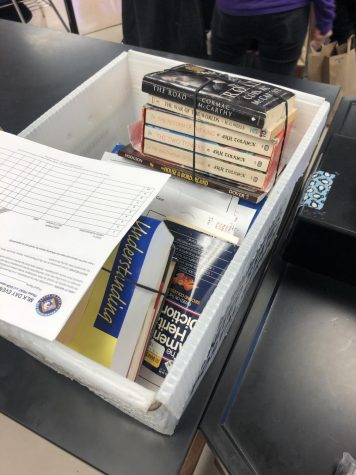 "Personal communications and personal relations are what make people do better," explained Milks, "and if there were mistakes to learn from, then [that's how] you learn from those mistakes."
Some prisons place restrictions on what can be sent by the organization. Frank Milks listed a few examples of these restrictions. 
"A lot of prisons have a rule of no psychology books because they're worried [prisoners] will manipulate the guards," said Frank Milks. 
Some prisons don't allow self-help books, "which seems self-defeating, but so it goes." 
Milks taught the students how to properly wrap the books with the same Kroger bag they arrived in. They will be sent out by the organization to local jails and prisons around Indiana for the convicted persons to enjoy.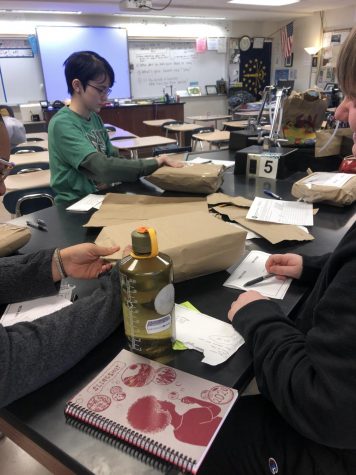 About the Writer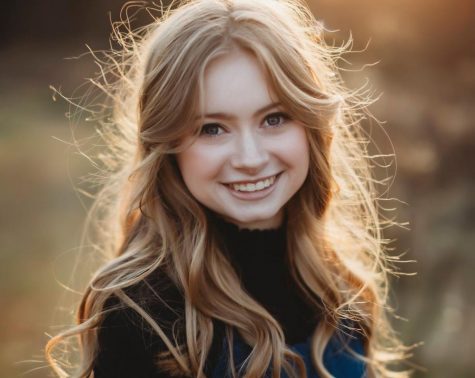 Katie Apple, Staff Writer
Katie is a senior and happy to return for her third year as a staff writer on The Optimist.  She is also involved with YoungLife, dance, and is a manager...