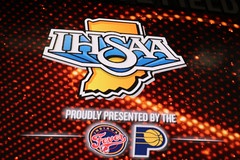 The coronavirus has impacted almost everything in America in the past 48 hours alone. The CDC has officially declared that it is a pandemic and the United States is on the verge of shutting down altogether. One area the virus has significantly affected has been athletics.
The Ivy League was the first to cancel their men's basketball conference tournament and now the Big Ten, SEC, and AAC have all followed suit. The bigger news is that the NCAA has decided to ban fan attendance from quite possibly the largest sporting event in the United States in March Madness.
Also of note is that the IHSAA has decided to take their own precautions on the matter. From now on, in the remaining games of the boy's basketball tournament, each team will be allotted 75 complimentary tickets besides the 12 dressed players. Teams are being asked to only include essential personnel, coaches, administrative staff, and immediate family of players. Only limited credentialed media will be allowed to attend games, and even cheerleaders will not be allowed at these events.
"This is something unprecedented that we are dealing with but we've talked as a team and understand that all we can do is be prepared as possible for our next game. We are going to miss our fans immensely, but we have a job to do and our plan is to get past our regional roadblock and farther," said senior point guard Noah Jager. 
Story continues below advertisement
Fifteen of the 16 regional locations for basketball have had no cases of coronavirus yet so commissioner Bobby Cox felt comfortable with continuing play. He did, however, hint at the fact that any games past regionals are not guaranteed and could be cancelled at any time. The Optimist is unlikely to have access to cover the boys regional at Seymour, but we will keep the public posted if we gain access.
The good news is that as long as fans who have already purchased a ticket present that ticket to the point of purchase they will get a full refund. Regardless, this is a huge hit to the state of Indiana as the high basketball tournament is often one of biggest events of the year.
Elsewhere, the girl's gymnastics state finals will still take place just without fans and spring sports will not be allowed to practice on the Bloomington South campus at all if the MCCSC declares the two-week hiatus from school once spring break is over. Baseball coach Phil Kluesner has already indicated that he has set up a Canvas page and will be posting what players need to be doing online over the break. It is unclear whether any spring sports events will be able to take place anytime soon. While the bigger colleges haven't done anything more than ban fans yet, several small colleges around the United States such as Towson and Johns Hopkins have gone as far to completely suspend their spring sports season.
On a larger scale, the NBA has already suspended its season as Utah Jazz players Rudy Gobert and Donovan Mitchell have both contracted the virus and the PGA Tour will not allow fans. The MLB is expected to suspend their upcoming season, as well.
It may seem like all of this is a bit of an overreaction but, at this point, these actions are completely necessary as the coronavirus must be contained. Cases are increasing by the thousands every night and the fact that professional athletes are already infected proves how easy it is to get. We wish everyone out there good health and hope this pandemic comes to an end as soon as possible.