College and coronavirus: what students are doing now
It's safe to say that coronavirus has done a lot of things: it has killed thousands of innocent people, shut down the entire economy, and will most likely change the way that society sees "normal life" for a very long time. Within the big life changes caused by coronavirus is the big decision in the college admissions process: where students are going to school.
According to ranking and review site Niche, 54 percent of seniors are reconsidering the colleges on their list because of the latest public health crisis. In fact, 37 percent of seniors are choosing a college closer to home, and many more now have to rely on virtual tours and resources to determine where they will study and live for the next four years. 
"Coronavirus has definitely made it more difficult to choose [a college] because I had been planning on visiting my schools' campuses for admitted students weekends so that I could… make a confident decision, but obviously I can't do that," said senior Helen Christ, who is currently undecided in terms of college choice.
Some students, like senior Bella Clemmer, chose to go to IU, and appreciate that choice much more because of the current situation. 
"I chose to go to IU! Covid didn't impact my choice too much because I was already pretty set on IU. It did make me feel like going to school close to home was a good choice though because we are not sure what will happen with classes in the fall."
Despite the new difficulties that coronavirus has brought, some students weren't affected by the pandemic when it came to choosing a new home for the next four years. 
"I chose the University of Vermont. COVID didn't really affect my decision process because I was lucky enough to do my visitations before all of the craziness hit," said senior Jacob Drummond.
"I haven't finalized [my decision] yet… The thing is going to go away eventually, and I don't think online education necessarily changes the quality of education you're going to receive. [It] doesn't make a difference if there's COVID or not in the long run," said senior Tony Yu. 
Other statistics show that seven percent of seniors are considering not enrolling or deferring their admission to college because of coronavirus. Although this doesn't seem to be a popular choice, it can definitely be a good one. Gap years can help students get the change they need in their daily lives in order to be more productive and motivated in college. In the case of senior Grace Bennett, a gap year can help her decide whether college is really the right choice for her.
"I've never 100% wanted to go to college because I want to go into the film industry, but I also wasn't 100% sure that I didn't want to go either. I got into IU and instead of deciding that I definitely wanted to [or] didn't want to go, I'm planning on waiting a year to decide because I definitely don't want my college experience to be online if I do decide that I'd like to go to school."
Although the coronavirus pandemic has pulled our senior class into many different directions, the best thing the members of the Class of 2020 can do is make decisions that work best for them and stay hopeful for the future. 
About the Writer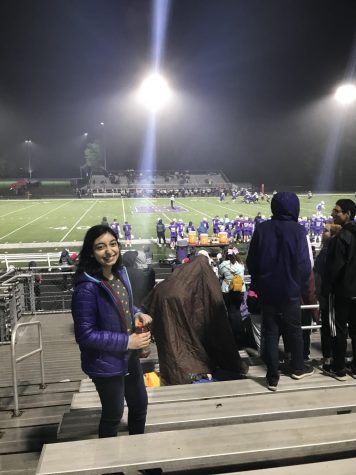 Raya Haghverdi, Staff Writer
Raya is really excited to be spending her senior year on the Optimist. When she's not writing stories or accidentally killing her potted plants, you can...