Meet a furry friend in the language department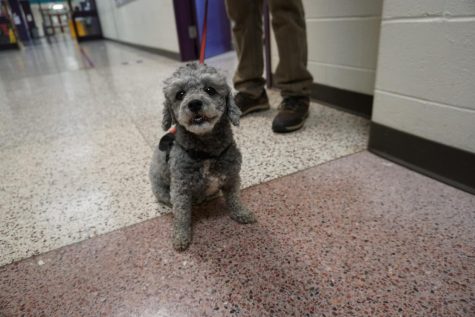 Students may have noticed a new face (and snout, and paws) around the halls of South the past few months.
Enter Sasha!  Sasha is BHSS Spanish teacher Señor Garcia's support animal. Sasha is a 5 1/2 year old mini poodle. Even with her small stature, she has plenty of love and energy to give to anyone she meets in the hallway.
"It's like greeting people is her job," says Garcia.
Sasha is excited every day to come to work with her friends at South, and the feeling's mutual.