Messi's Move to Paris Saint-Germain… Painful for Fans, but no Other Options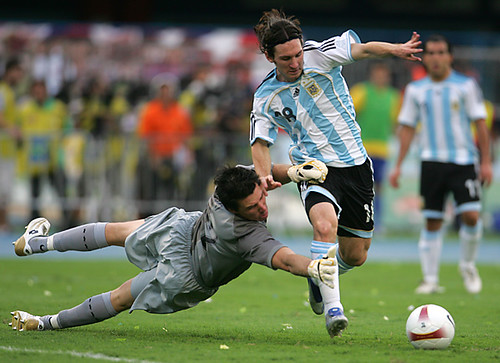 The soccer world was shocked recently by the news of Messi's departure from his home of more than two decades… FC Barcelona. 
This news has caused some fans to express intense emotion online and in person at Camp Nou (FC Barcelona's stadium) itself. While fans are understandably upset about the news, anger shouldn't be targeted at Messi or the club itself.
Messi's removal from the club resulted from poor investments and intense revenue losses thanks to Covid.
During early 2021 the Super League was announced by some of the top clubs in the world, announcing that they planned to create one large soccer conglomerate league at the highest level and FC Barcelona was heavily invested in it. However, it was received terribly by the public, with fear of it making local clubs obsolete. 
In preparation for the Super League, Barcelona spent over a billion dollars on players banking on the increase in revenue from the Super League. But upon its collapse they were left 1.2 billion euros in debt. And to make things worse for the club, their budget was slashed by La Liga from 680 million euros to 180 million in response to their poor financial situation. This meant that the club could either sell Messi and keep most of the other players they acquired, or keep Messi but effectively nobody else.
Some criticized Messi, saying he should've taken a pay cut to stay with his team, even to the extent of not getting paid at all. However, there is a clause in Spanish employment law stating that one's salary can only be reduced by 50% of their previous salary in the same position, thereby preventing pay manipulation. In fact Messi even offered to go as far as he could, offering to take the 50% pay cut, but Barcelona still couldn't afford him.
Though this news is undeniably heart wrenching for fans of the club, there is a positive side to it. As Messi comes to Paris Saint-Germain, he'll be reunited with Neymar as well as start playing with some of the best players playing soccer right now, namely Mbappe, Sergio Ramos and Di Maria. With expectations high for them PSG has a lot of potential to win the Champions League, playing great soccer in the process.