In summer Olympics trials, Kristina Paegle continues to dominate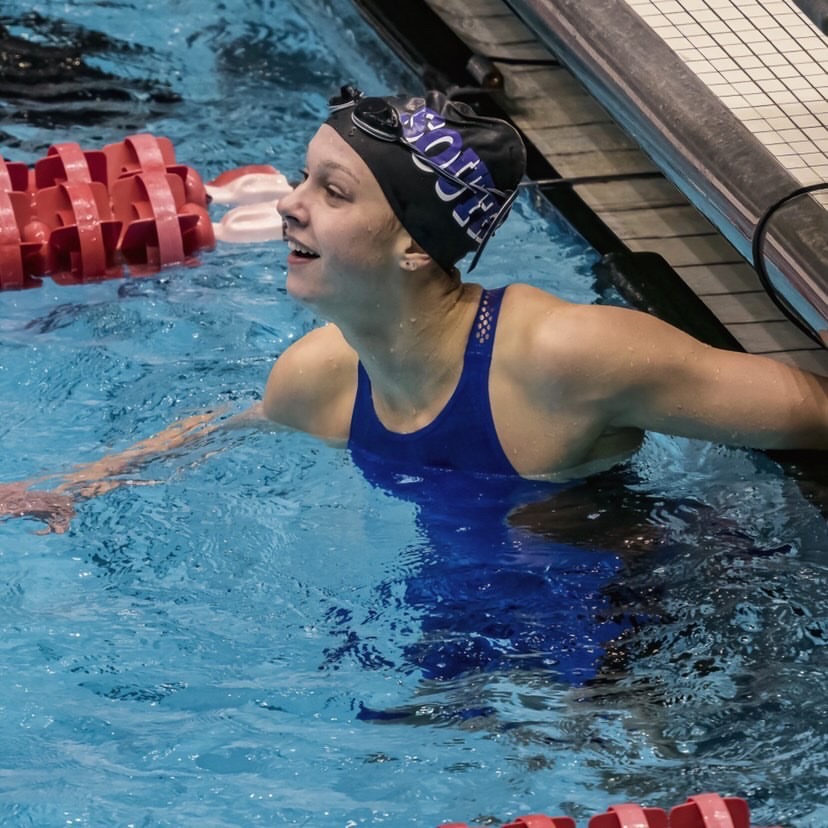 Local athlete Kristina Paegle is making Bloomington South swimming history. No one dominates the swimming pool like this young woman.
Paegle competed in the Olympic trials in June of this year. The Olympic swim trials are a set of races held before the Olympics to determine the participants of the US swim team. To be able to even compete in the trials, you have to hit a certain time standard they have set. In an interview, Paegle explains, "Last November, me and my club coach talked about what meets to do and my goals for [this year]." They decided that she should try to make the cut for the trials. In November, she made her first Olympic trial cut in the 100 free. Even though it took her a few times to make the cut for the 50 free, she made it in March by a comfortable amount.
Paegle swam right into second place in the second half of the wave 1 women's 100-meter freestyle in the U.S. Olympic swim team trials. Her time was a personal best of 55.91 seconds. The top two swimmers in each race advance to the next wave, so her second place position in the race progressed her onto wave two. 
Paegle is a celebrity in Bloomington because of her countless wins in multiple swimming competitions. She trains with the Indiana Swim Club.  This year, she won first place in the IHSAA Girls High School State Championship in the 100 free with a time of 48.78 seconds and second place in the 200 Free with a time of 1:45.96 seconds. 
Prior to competing in the trials, she was nervous, but her nerves soon calmed down once she realized that it was "a normal pool with just a bunch of cool lights." Paegle mentioned that before the final session started every day, they did a light show with loud and dramatic music. 
Paegle came face to face with many people that she looks up to in the swimming community at the trials. She ended up seeing Michael Phelps there and even took a selfie with his son, Boomer. She also met multiple other very famous Olympic swimmers including Olivia Smoliga, Simone Manuel, and Katie Ledecky. 
Paegle has recently committed to Indiana University. She states that she chose IU because she "wanted a balance of swimming and academics." She says that Indiana University has a very strong swimming program and has internationally experienced coaches. She isn't positive about what she wants to study at IU, but is thinking about going into business or kinesiology. 
She says that her biggest supporters throughout her swimming career have been her parents, coaches, and friends. Her goal for this year is to be the state champion in the 100 and 200 free. Her dream since she was a kid has been to be in the Olympics, so she is really hoping to make the 2024 Olympic team.