Taylor Swift Re-Recordings for dummies
Taylor Swift re-releasing older albums may have you confused, but it's not too hard to understand. 
At the beginning of Swift's career, she signed with Big Machine Records which had her for 13 years before the contract expired. During this time she released six major albums but they all belonged to Big Machine Records. They ended up selling her master records, when her contract expired, to Ithaca Holdings which is owned by Scooter Braun and he sold them to Shamrock Holdings.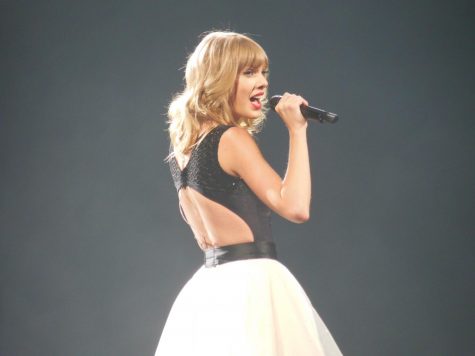 How does all of this connect to her re-releasing her albums? When you listen to any of Swift's six original albums, the money earned is going to Braun. Junior Maggie Monroe says she "loves that Swift is re-recording the songs so Braun doesn't get any of the money." 
Most artists do not take the time to re-record albums but during the pandemic, Swift had to postpone her tour. This pause in her life gave her time to re-record. Many fans are excited about the albums. Nora Doyle, junior, is happy she is re-recording. "It's like all my favorite childhood songs are being released again so I can get all the excitement of listening to them for the first time again," said Doyle.
Many of the original songs on the new album sound almost identical but she is also adding new songs from the "vault". Swift's "vault" consists of songs that she had written during the original recording and is now adding to the album. "I'm most excited for "Forever Winter" and 'Babe,'" said South teacher Kathryn Schmidt. "I am going to stay up until midnight just for Taylor." 
Swift does not only take the time to re-record her albums but she has also directed a short film for the new ten-minute version of "All Too Well". This film comes out on November 12 at 7 p.m. EST. The re-recorded album is out on all streaming platforms as of November 12.