The best female-led shows and movies of 2021
2021 has been a recovery year for many of us, and television has served to be a form of comfort for lots of teens. I personally have spent quite a bit of time this year working through loads of shows and movies and have deemed a few binge-worthy along the way, while others I have decided to be "bin-worthy." I have narrowed my favorite shows and movies down to one of each, and here's why you need to watch them.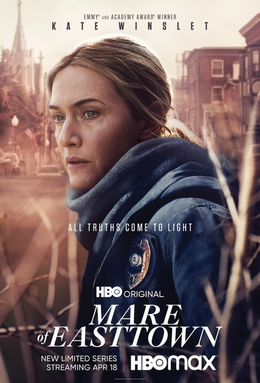 Mare of Easttown (my favorite show of the year) streaming on HBO Max
Summary: Small town detective Mare Sheehan (Kate Winslet) investigates a homicide of a local teenager while battling PTSD inflicted by her son's recent death. Knowing nearly everyone in Easttown, Mare finds that the case is even harder to solve and has trouble determining who to trust, even those closest to her, including her own family. This miniseries follows Mare as she uncovers more than she ever wanted to know about her close-knit community while struggling to cope with being surrounded by death.
Themes: Mare of Easttown is definitely for a mature audience. The entire miniseries focuses around the main character solving a brutal murder, so violence is an ever-present theme of this show. Though I absolutely would not consider it to be a "feel-good" type of show, Mare of Easttown shows themes of self-gratification, how to grow from tragedy, and learning how to trust your gut.
Why You Should Watch It: Mare of Easttown kept me engaged and curious for its entirety, so if you're looking for an exciting and gripping show then this would definitely be a good pick for you to binge. The mysterious theme of the show added a lot to its richness and the acting was phenomenal ‒ because of how well the actors and actresses captured the suspense of the story, several of Mare of Easttown's cast won Emmy Awards for Outstanding Performance. Overall, I would recommend this show to just about anyone.
Things Heard & Seen (my favorite movie of the year) streaming on Netflix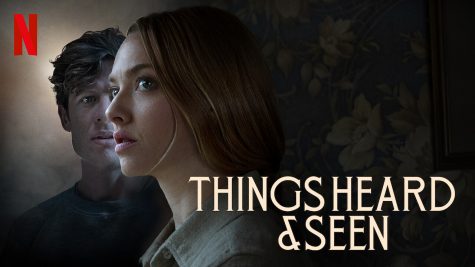 Summary: When middle-aged mother Catherine  (Amanda Seyfried) moves in with her young daughter and husband to a farmhouse in a small town, she begins to notice that the house she has moved into ‒ along with her spontaneous marriage ‒ is not what she thought it would be. As time goes by, Catherine experiences a darker side to her husband and feels that a spirit lurks in the new house. It is up to Catherine to figure out the connection between the sinister secrets her husband holds and the house's terrible past.
Themes: This movie is pretty violent in some areas and the main character has an eating disorder, so I would advise viewer discretion for those considering watching the film. But despite its violence, Things Heard & Seen highlights a strong female lead character and features themes of determination, feminism, and how putting yourself first is sometimes the best choice.
Why You Should Watch It: Things Heard & Seen kept me on the edge of my seat the whole time because of its incredible performance by the cast and mysterious storyline. I liked how a lot of things in the movie were not directly known to the audience and I think a lot of people could enjoy this movie because of that aspect. Leaving me to interpret certain scenes on my own kept me engaged and thinking which made me enjoy it even more. The story line was ultimately clever and very well put together so if you're looking for a new thriller/drama to watch, this would definitely be a good pick for you.