Cool classes to consider next year
Having trouble picking your classes? Want to switch up your schedule next year? Don't worry, Optimist is here to help with that. From completely new offerings to school-wide favorites, here are some of our staff recommendations.
Jewelry: You get to make different things out of metal, which means you get to blowtorch metals together — pretty cool. You can make things like rings, earrings, and bracelets. In elementary school, you might have messed around with clay a little bit, and if that didn't interest you maybe jewelry will! Angela Berzins also plays music while you create which gives the room a nice and relaxing vibe.
Zoology (Special Case): This class may be taught at South in the 2022-2023 year, but that isn't set in stone yet. While we don't have too much info on what the class will be like, a lot of students are looking forward to this class. If you like bugs, animals, or science, then consider Zoology.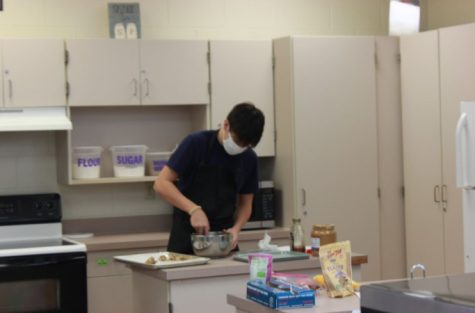 ASL: ASL stands for American Sign Language and is a relatively new class to South, but students have been loving it. It counts as a foreign language credit so for people who never really liked other language classes, this is a good other option. 
"The class is fun, and the teacher is nice and helpful." – Senior Aubrey Wynn
Greek & Latin Derivatives: In Greek & Latin Derivatives, you learn how to form words with Greek and Latin roots which can be helpful for vocab. The class is also just one trimester, and it counts as a senior English credit. Students like it for things like SAT prep and preparing for medical professions.
Nutrition & Wellness: You get to make and eat food at school — what's not to like about this class? The actual paperwork you do is very minimal and easy, and you learn some skills that you're guaranteed to use if you ever enter a kitchen.
AP Euro: In this class, you go in-depth about European history. There's a lot of notes, but you will hardly ever have homework for the class. Matthew Hoagland's lectures also are very engaging, because he knows and is interested in what he's talking about.