Black Culture Club celebrates Black History Month with speakers and events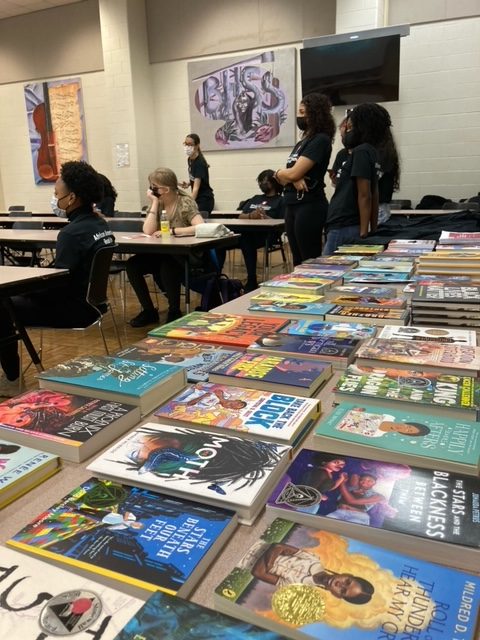 After COVID wiped it out, South's Black Culture Club has risen from the dead and members have been busy celebrating Black History Month. This month has been full of guest speakers, protests, and projects to celebrate Black history.
During COVID, the club lost its sponsor and disappeared. However, last year, Julia Johnson, South's graduation coach, became the staff sponsor of the club. It started slowly, but the club has seen outstanding growth. What started as four kids meeting on Zoom every week has now transformed into a club with over 70 attendees per meeting. Now, the club has gotten back on its feet and has a dedicated president and multiple students taking leadership positions.
This February , the club has had various Black guest speakers. First, the club got to hear from Peyton Womock, a musician who discussed how he got to be where he was academically, and how his career has taken off. They also had Dr. Gloria Howell from the Neal-Marshall Black Culture Center talk about Black culture at IU. At the end of the month, the club will get to hear from a panel of community members who went to historically black colleges and universities (HBCUs). They will discuss what schools they went to, what they studied, and how HBCUs are unique. 
Earlier this month, Black Culture Club did a peace blackout, in which students would wear all black to protest the recent violence and threats taking place at HBCUs. During Black History Month, HBCUs have been targeted with shooting and bomb threats, which has limited cultural activities related to Black History Month.
"The students at those schools aren't allowed to go anywhere, even though it's just a threat, it's very worrisome," says vice president Saphyne Franklin.
In collaboration with Kirstin Milks and the Community Leadership Building Club, Black Culture Club recently put out a survey about discrimination and race relationships at South. The goal is to utilize this data to implement an anti-racist policy.
Senior Sam Young, president of Black Culture Club, discussed the importance of Black History Month. "I believe the importance of Black History Month is for African Americans and other races to learn more about black history because, in school, Black history is usually only about the bad things." 
Even after this month, Young has big plans for the club to continue to grow, participate in cultural activities, and learn more about Black history.