Panthers are ready to tackle the football season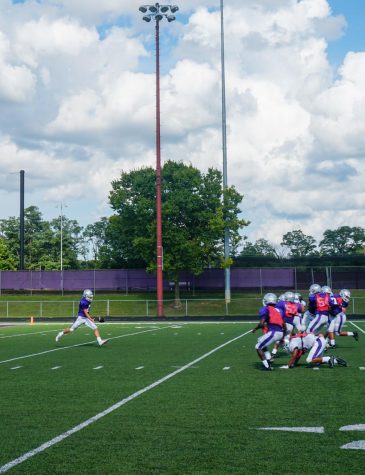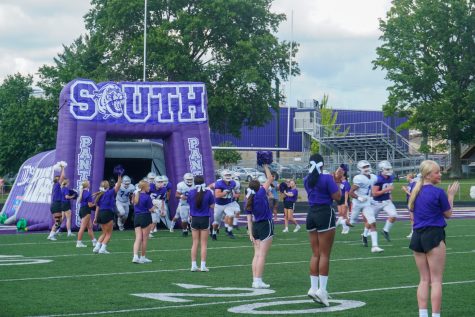 Panther Football is kicking off at the end of August, and the team is confident that they will have a strong season. Many of this year's varsity players have big shoes to fill from last year's seniors, and they are shooting to get even further. 
    Defensive Lineman Noah Fox believes an advantage the Panthers will have this season will be how hard they worked over the summer. The team practiced 3-4 days a week in the record breaking heat, which conditioned them to outlast other teams in any weather. 
"We work really hard every single day. I think that's really going to pay off for us," says Fox. 
The team just had the Purple and White Scrimmage, an annual pre season scrimmage for the public to watch, which showcased the hard work they put in over the summer. Offensive Lineman Asher Nicholson believes the team's rushing plays will be very successful this year. 
"Our run game was pretty good at the Purple and White Scrimmage, but I think we've still got minor things to work on," Nicholson says. 
The Panthers seemed strong at the scrimmage, but Fox says, "We're not really going to know [how good we're going to be] until we're against a real team."
Although the team is in their best shape for a challenge, there is still room for improvement before the first game against New Albany August 19th. Offensive Lineman Hunter Smith believes the team needs to be more aggressive when playing. 
"We've got to come off the ball and not care about the guy on the other side of the field." Smith says. 
With more time to improve before the first game, the team is hoping for a touchdown this season.