Down two players, BHSS Football set to play Columbus North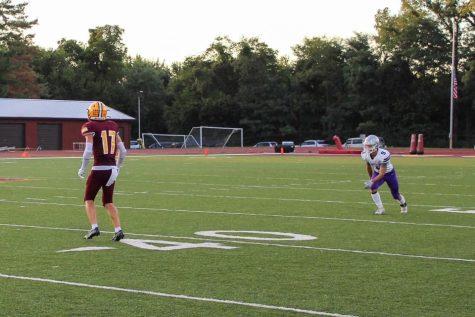 Panther Football is entering their final game of the regular season at home, celebrating senior night as well. They're playing the Columbus North Bulldogs, who are 3-3 but have beat some impressive teams such as Bishop Chatard and Roncalli. The Panthers are 5-1 but with two receivers Matt Law and D'Andre Black out on injuries, there is no prevailing team.

Wide Receiver Ty Tschetter (senior) believes this will be a good game to watch. Tschetter has played for South football all four years, and says, "[Columbus North] is always a well coached team, they always have a lot of talent."
The holes from injured Law and Black could be an undoing or a time for other players to shine. Tschetter says, "practices don't feel the same without them. They were great leaders and in that way I think we have been set back but we have guys who can step up."
Among those filling in for Law and Black could be senior Nicolas Hofmann who has been a prominent player on JV. He is a second year exchange student from Germany, and just learned how to play football last year.
"I have been getting in practice reps, especially on varsity time," says Hofmann. 
Hofmann may see some varsity play time on Friday, along with TE Sawyer Bailey (senior) and FS Drew Cum-Hieftje (junior).
Kickoff is at 7pm Friday September 30th at South's Huff Memorial Field.