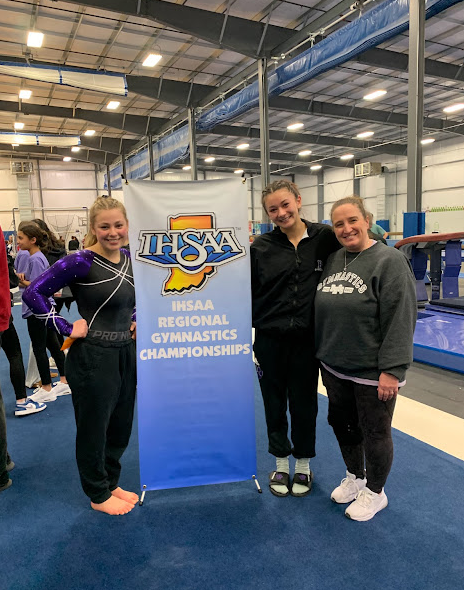 The Panther gymnasts made it to regionals as a team for the first time since 2017. At sectionals, the girls competed against ten other teams at Franklin Central High School and came out in the top three. Senior, Mia Langley placed eighth overall, and junior, Maddie Kawanishi, placed seventh. "We actually did pretty well at sectionals. Our beam rotation wasn't great but we managed to pick it up on floor and ended up getting 3rd," said Langley, "We knew it would be hard to make it to regionals because there's around four other teams that were just as good as us and could've had the opportunity, but we came out on top."
At the regional meet, South ended up in fourth place. This means that South cannot move on to State as a team, but individuals on the team can compete in certain events. Two South gymnasts are heading to State: Kawanishi on floor and Langley on beam. "We actually had one of the best meets of our season at regionals. Unfortunately we got fourth. Me and Maddie hit pretty well on beam and floor, so we made it to state," Langley explained.
Some may say these outstanding performances from the Panther gymnasts comes from hard work and dedication, but the gymnasts may tell you it comes from their lucky team betta fish: Squirt Griddy Pantherson. "We got a fish because my sister [on the South gymnastics team] got a fish 7 years ago at one of her meets," Kawanishi explained. Some days before big meets, Kawanishi even carries him throughout the school day in his travel container. "We got him for the conference meet and we take him to all our meets for good luck," said Langley. 
Story continues below advertisement