Renovations give South a Fresh New Look
This year at Bloomington High School South there have been a few large renovations. The outdoor track, purple gym floor, and the B-Wing floor have all been updated.
The new outdoor track, which is still awaiting line markings, looks strikingly different than the former track. The last renovation of the track was in 1998 and after almost 19 years of wear, the track was full of holes and in need of improvement. Construction began in the beginning of June and will be finished soon. The new material is "an upgrade to the old" said athletic director J.R Holmes it will be "easier on athletes", and will hopefully allow them to be faster.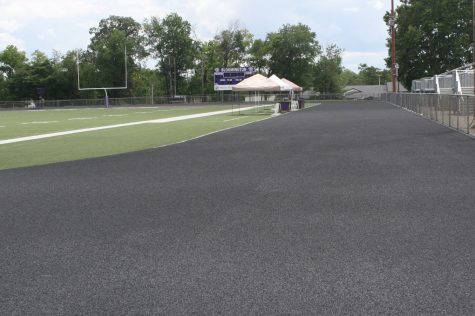 In addition to the new track, students may have noticed the newly waxed floor in the purple gym. The floor is waxed every summer, but for the first time since 1998, the floor was sanded down past the wax and paint to just the bare wood. The entire process was estimated to take about three weeks but due to complications from humidity it took twice as long. The gym is now completely finished and open for use.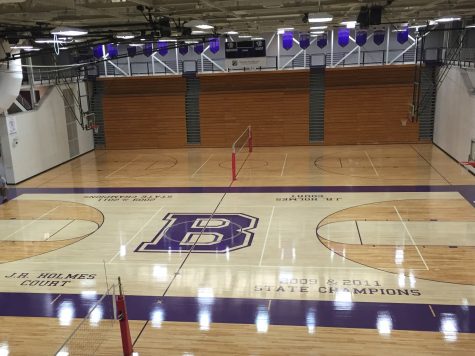 The B-Wing also received a shiny new floor this summer. Jay True said that "issues with tiles chipping" on the old floor led to this renovation, which only took one week to complete. The B-Wing floor, like the track and purple gym, was last renovated in 1998. "The floor needed to be redone for years," said True.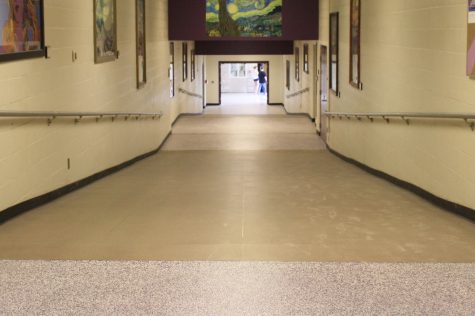 Although most students probably will not notice this, new security cameras have been added around the school. True warns, "If [students] do something wrong, we are going to see it."
Students should expect to see other changes in South in the near future. Key-less entry for teachers is in the works and should be done soon. A new sound system in the gym is to be expected in October, and a tennis court renovation in the spring.
There have already been many changes at Bloomington South this year but there are more to come. True said that many more changes will take place in two years.