South student accepted to performing arts school
Junior Eli Diersing will be saying goodbye to South on August 31 as he moves to Michigan to attend Interlochen Center of the Arts School, a prestigious boarding school for aspiring artists.
Diersing found out about his acceptance while participating in a 3-week modern dance program at Interlochen during the summer. However, he didn't know if he would be able to attend the boarding school until a couple days into the school year.
Dance has been a big part of Diersing's life for quite a while; he has been dancing for a total of 10 years and was a member of the South dance team during the 2016-17 school year.
When asked about how he felt to be leaving South, along with his family and friends in Bloomington, Diersing reported mixed emotions.
"I'll definitely miss some people, but I'm excited for this opportunity," he said, adding that he "love[s] the whole [South dance] team with all of [his] heart and will miss them all dearly".
Diersing's teammates were sad to hear of his upcoming departure but are also happy for his accomplishment of being accepted to Interlochen.
Senior Macey Rhodes, a teammate of Eli's, said that she was shocked at first but was still proud of him. "He's always so hard-working and dedicated [so] he deserves this opportunity!"
Even though Diersing will be focusing on "many different forms" of dance at the boarding school, he said that dance instruction is in addition to "college preparatory academic classes," so he will not be missing out on the academic side of school.
About the Writer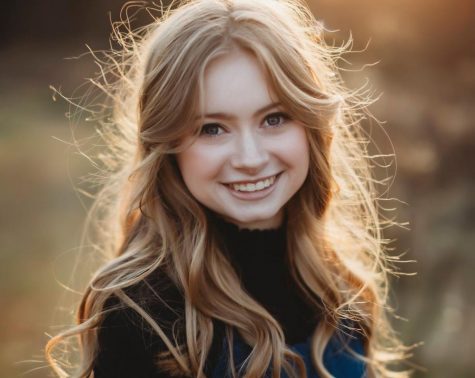 Katie Apple, Staff Writer
Katie is a senior and happy to return for her third year as a staff writer on The Optimist.  She is also involved with YoungLife, dance, and is a manager...