German Student Joins Dance Team
During the last week of summer break, the dance team welcomed Freshman Rike Friedman, an exchange student from Germany. She is currently living with freshman Maddie Smith and has joined the team's halftime routines for this year's football season. Optimist asked Friedman some questions about her experience while transferring to Bloomington and joining South.
Q: How long will you be at South?
A: "I'm leaving on November 2nd, so I might just be a visitor [while no longer attending South] for the last few days."
Q: Did you have any previous dance training in Germany?
A: "Yeah, I did hip-hop for a year. I also did ballet for [about a year at the Stuttgart Ballet, but then] I hurt my foot so I stopped."
Q: What made you want to join the dance team?
A: "[It's] basically because Maddie [Smith, Friedman's host] got on the dance team and [I] just wanted to keep practicing and improving in my dance, so I was like, "what a great opportunity"!
Q: How has it been so far meeting the other dancers and learning the routines?
A: I love the people [because] we spend so much time together. I really like the dances, even though [some of them] are so much [to learn], but I really want to do hip hop and jazz if it works out.  
Q: What has been your favorite part?
A: "I love watching the football game[s], because [the last one] was my first one ever. On my first day when we went to go get food together [at Chipotle and the mall], that was really nice. [I also love] us just hanging out together all [of] the time."
About the Writer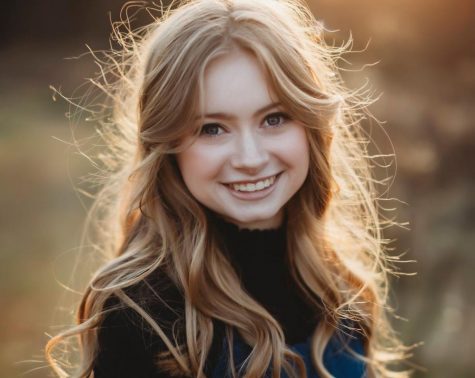 Katie Apple, Staff Writer
Katie is a senior and happy to return for her third year as a staff writer on The Optimist.  She is also involved with YoungLife, dance, and is a manager...