Girls' Soccer a constant success
Over the past few years at South there have been things that have come and gone, slowly and quickly. One thing that has always been is the success of the Girls' Soccer team or as they'll call it: "south footy."
Ian Rickerby has once again coached his team to a successful season that boasts a 15-2-1 record and a Hoosier Cup performance where they outscored opponents 15-0 to take the title. On top of that is a Conference Indiana title that was narrowly wrestled away from Terre Haute North. Coincidentally, last night in the sectional championship, South Footy ended the Patriots season in a nail biting penalty kick shootout.
Even more impressive, after starting the season 2-2, the team has gone 13-0-1 ever since and has no plans to look back. Probably the thing that pops out the most when taking a look at a statsheet, is the amount of goals opponents have scored. In the team's eighteen games they have outscored opponents 66-11 including only two goals in the past ten games.
You can catch the girls in action tomorrow night at 7 p.m, as they look to take down Terre Haute South and keep the hopes of making it to the state championship alive.
About the Writer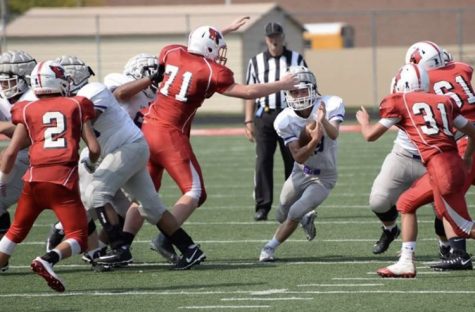 John Law, Editor
Only true athlete on staff. Plans to dominate the Gothic-Optimist softball game.  Holds the Optimist record for most David's Sunflower Seeds unshelled...