Dirty South XC claims 4th overall at USATF National Junior Olympics
Hang on for a minute...we're trying to find some more stories you might like.
Several members of the Bloomington South boys cross country team traveled down south to Tallahassee, Florida this weekend to compete in the USATF National Junior Olympics. Dubbed the "Dirty South XC" team, they had an A and B team running the five kilometer race. The A team experienced great success, placing fourth and falling just short of a podium finish. They also had five members place in the top 25 in the 15-16/17-18 age groups, earning the runners All-American status.
Junior Ian Shaw lead the way with a fifth place finish (15:49). "The race went well. I took the first mile out pretty hard and tried to hang with the top group as long as I could,"  Shaw said.
Senior Lucas Coniaris (16:50) was in the top 25 for the 17-18 group and garnered All-American status, finishing 49th overall. "It was my last high school race, so it felt amazing to make that mark. It let my career end on a high note," Coniaris said.
Coniaris also commented on the spectacle of the race. "It's definitely the biggest race we go to, but what's interesting is that it's way larger than (The IHSAA State Cross Country Championships), but the quality of the competition doesn't compare, so it's easier not to get overwhelmed by the (Junior Olympics') atmosphere."
Other South runners achieving All-American status included 42. soph. Jack Gillard (16:34), 43. soph. Josh Miller (16:44), 46. sr. Jake Wisniewski (16:47).
The B team achieved 19th place and was led by junior Alan Morris, who ran to a 102nd place finish.
All photos courtesy of Caroline Shaw

About the Writer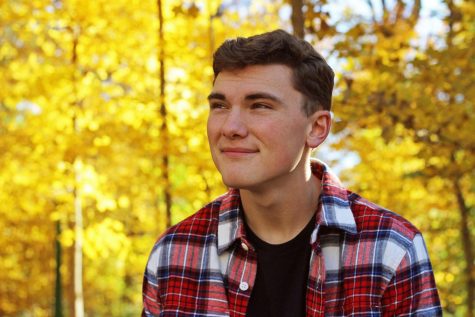 Calvin Prenkert, Editor
Calvin is very happy to be returning to the Optimist staff this school year. When he is not pursuing journalistic endeavors, he enjoys playing tennis,...