Habitat for Humanity fundraiser and party
Hang on for a minute...we're trying to find some more stories you might like.
On Dec. 15, Habitat for Humanity had a holiday party for members to get together and build gingerbread houses. Lots of people from the club attended, enjoying the festive season and creating their own unique gingerbread houses. Here are some of Optimist's favorites.
Habitat for Humanity is a club dedicated to providing housing for those in need.
Senior and club co-president Baileigh Goodlett said, "that could be anything from someone in the house [having] a wheelchair [without a] ramp to access the house, to there's some type of dangerous mold in the house… or it could be that this person doesn't actually have a home."
"We raise money to help build houses for [people in need]," junior and vice president Jordan Monson added.
Upperclassmen in the club can take part in builds, and everyone can help by participating in fundraising. Past fundraising has included serving breakfasts and making ornaments to donate to Habitat families.
"I've always been really interested in doing community service, and the fact that our school provides a club where we can do it is really nice," freshman Madalena Rocha said.
Habitat is hosting its "nailed it" fundraiser all week during lunch in the cafeteria. There will be a jar full of nails, and whoever guesses how many are in it correctly will win a year of free bread from Panera. It's $1 per guess, and students can guess as many times as they like.

About the Writer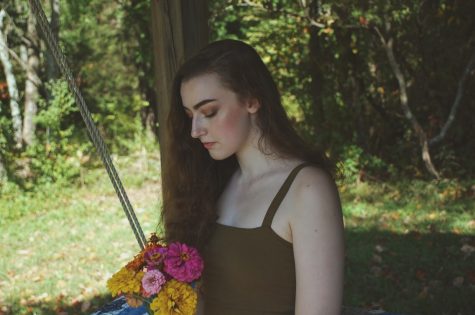 Maddie Roberts, Staff Writer/Business Ads Manager
Currently in her second year on staff, Maddie is looking forward to making the most of this year while it lasts. She plans to major in Sociology in college...