Optimist's Top Albums of 2017
December 22, 2017
Filed under Culture
Hang on for a minute...we're trying to find some more stories you might like.
This year was chalked full of new and praise-worthy releases from the music world. From the mainstream artists you love to international sensations, we at the Optimist have weighed in on the year in music and have chosen our most enjoyable listens from 2017:
GIF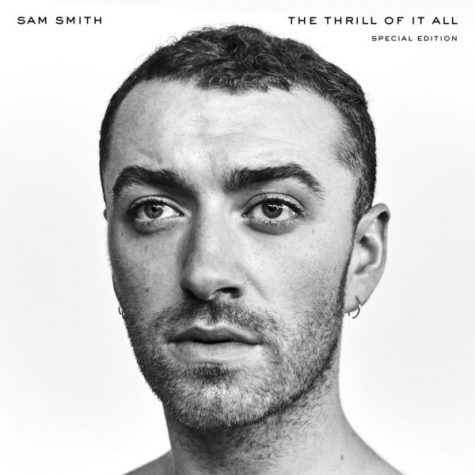 Sam Smith, The Thrill Of It All
While Smith's vocals have been impressive, this album felt like a better showcase of his true abilities. His specialty has always been intense, emotional ballads, and they have stayed strong throughout The Thrill of it All with songs like "Burning" and "Nothing Left For You." He has also mixed up his style with more upbeat jams like "Baby, You Make Me Crazy" and "One Last Song" while still keeping his nostalgic lost love theme solid throughout. Overall, this album flows really well, and all the songs were amazing. My favorite is "HIM", Smith's raw emotion-filled, first musical tribute to his sexuality.
Honorable mention: "No Peace" (a beautiful duet between Smith and YEBBA)
— Iona Pfingston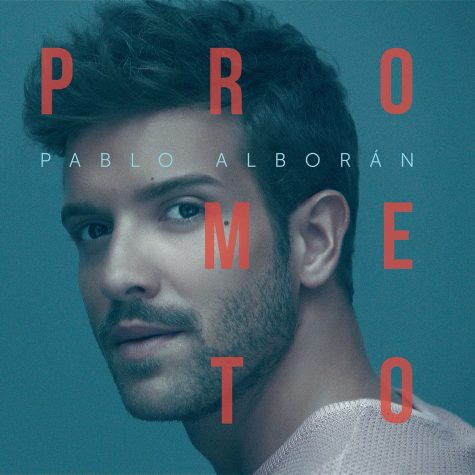 Pablo Alborán, Prometo

Spanish singer Pablo Alborán has had success in Spain with previous albums such as Tanto and Terral. However, Prometo signals the beginning of a more broad shift towards the Latin pop genre. Alborán's brooding verses on themes such as love and mortality reflect his true gift for prolific songwriting. Ballads such as "Saturno" and "Prometo" show the tenderness of his heart, while more up-beat tunes such as "No Vaya a Ser" showcase his vocal prowess, such as his signature Flamenco-inspired style. Although the album was only released in November, it is sure to reach with high acclaim in the new year throughout the Spanish-speaking world (and quite possibly beyond).

Favorite song: "La Llave"
— Molly Wagschal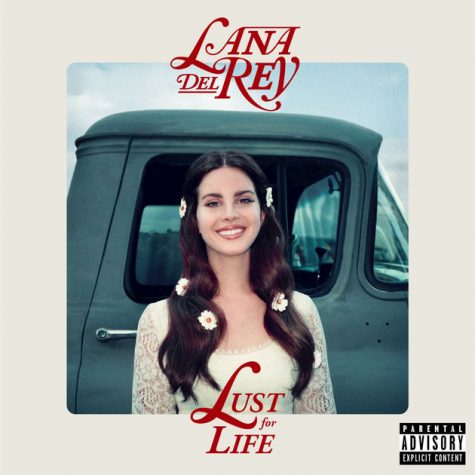 Lana Del Rey, Lust for Life
Lana Del Rey is the notorious sad girl of alternative—she even released a song in 2014 called "Sad Girl." All three of her previously released albums have a dark theme, so Lust for Life was a surprising breath of fresh air. Though the album definitely still has plenty of melancholic ballads, such as "Heroin" and "Tomorrow Never Came," many of the songs, such as "Lust for Life" and "Get Free," reflect a more hopeful tone that Del Rey has never before showcased. Del Rey also branches out in this album by featuring other artists for the first time, such as Stevie Nicks, Sean Ono Lennon and A$AP Rocky. Overall, Lust for Life seamlessly encapsulates the retro atmosphere of past decades while looking ahead with timid optimism to the future.
Favorite song: "Get Free"
— Emma Bowlen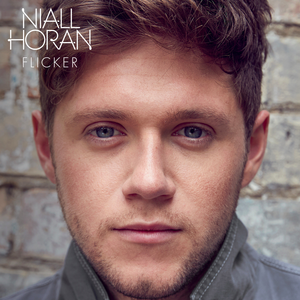 Niall Horan, Flicker
In his first album after leaving One Direction, Niall Horan was able to showcase his personal musical style and make each song his own, demonstrating that he can be successful without the rest of the band members. The album as a whole tells a story, with each song being a new chapter. The lyrics, in addition to being deeply relatable, flow very well together, and Horan's use of real instruments over synthesizers for a majority of his content is prominent, specifically in songs "Flicker" and "Seeing Blind." "Flicker" embodies the themes of longing and sadness while recognizing a tragic loss. "Seeing Blind" features artist Maren Morris, whose chemistry with Horan contributes greatly to the song, making it very catchy.
Favorite song: "Flicker"
— Katie Apple
Khalid, American Teen
Upcoming artist Khalid's first album, American Teen, is a collection of 15 songs, all with unique sounds. The album is mostly made up of a mix of smooth pop tunes and upbeat hip-hop rhythms. It's a perfect balance of dance songs and slow, emotional songs. Also, his voice is beautiful and flows so well with the melodies behind it. The lyrics in this album are made for young people, as the title suggests, and I feel like a lot of people our age can relate to it. It's pretty amazing that even though this is his first album, some songs have been in the top charts such as "American Teen" and "Location." Overall, this album is great for all occasions from singing in the car with friends to background music while studying.
Favorite songs: "Young Dumb & Broke" and "Therapy"
— Maddie Roberts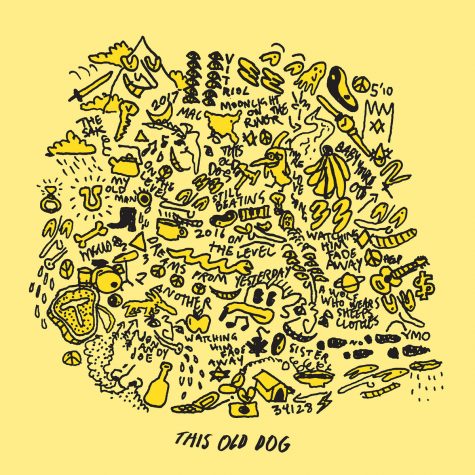 Mac Demarco, This Old Dog
Mac Demarco's third album was released in January, but it has been stuck in my head for the whole year. This album stands above other potential winners because of its catchy synth/guitar songs, Demarco's haunting falsetto and the relatable subject matter. Songs such as "On the Level" and "Baby You're Out" demonstrate Demarco's composing abilities, as the dreamy synth coupled with sweet guitar licks leaves you compelled and ready for more. One of Demarco's strongest assets is his falsetto, which he doesn't shy away from, utilizing it on almost every album track. "For the First Time" and "One More Love Song" are perfect examples of Demarco using his falsetto to both own and enhance a song. However, the subject matter is what really puts the album over the hump and into the number one spot on my list. The song "My Old Man" sees a more open and honest Demarco (a deviation from the carefree and fun loving side he usually shows) as he sings about his dad, who was absent for the majority of his life. This seriousness isn't just relegated to one track, though. It spans throughout the album, demonstrating his ability to diversify his discography. If you check out one album this year, let it be This Old Dog. I promise it will not disappoint.
Favorite songs:  "My Old Man", "This Old Dog" and "For the First Time"
— Calvin Prenkert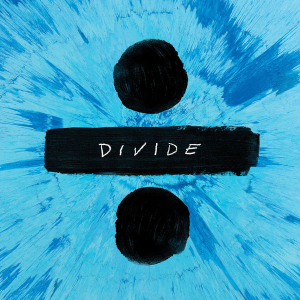 Ed Sheeran, Divide
In his third full album, baby-faced Ed Sheeran created perhaps his most diverse collection of songs to date. While trying out different sounds and tender lyrics, he created not only deeply vulnerable songs, but many that will surprise you or be played too many times on the radio. "Save Myself" and "Supermarket Flowers" are two songs in particular that stuck with me and broke my heart. With gentle piano melodies, they both tell deeply personal stories from Sheeran's life; you can't help but listen (and maybe shed a tear or two). Songs such as "Galway Girl" and "Nancy Mulligan" are equally as catchy, as they are visual in their storytelling. As someone who loves the sound of Irish based music, these are a few of my favorites from the album. In true Ed Sheeran fashion, there must be a sappy love song. "Perfect" is the next perfect wedding song to replace his older #1 romance, "Thinking Out Loud". One masterpiece that came out of his experiments with sound is "Bibia Be Ye Ye". I'm still not sure what the song is about, to be quite honest, but I know it makes me want to dance and sing along, which is honestly all I look for in a song. If you are a fan of Sheeran's old music, don't fret! He paid homage to his earlier work in the song "Hearts Don't Break Around Here", a tune that is perfect when listened to with a loved one or even in solidarity.
There is much to be said about every piece on this album. Sheeran's wide range of genres among 16 songs shows that there is truly something for everyone on this album. Whether you are feeling romantic, want to get up and dance, sing along to a song, cry or hear an upbeat "rap" song, you won't be disappointed by putting this album on shuffle.
Favorite Songs: "Perfect", "Nancy Mulligan", "Galway Girl"
— Taylor Harmon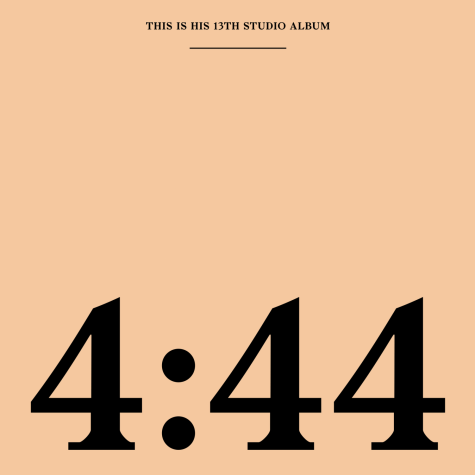 Jay-Z, 4:44
Jay's most recent studio album, 4:44, is a lens into his adult life in which he details his flaws, mistakes and desires. He spills everything that he's kept inside in what is by far his most personal album.
Beyond just being a deeply personal album, it is also lyrically incredible and was excellently produced by the legendary No I.D., who is most well known for previous projects with Jay and Kanye West. The sampling on the album is impeccable; I.D.'s technical talent is most exemplified in the two standouts of the album, "The Story of OJ" and "4:44".
"The Story of OJ" is my favorite song on the album, as well as the year. But even the excellence of "The Story of OJ" can't overshadow the rest of the album; each song feels unique and of very high quality. The complete openness about the entirety of his life makes the album feel like listening to Jay's therapy sessions or reading the letters he's written to his family. The contrast between these confessions and his mentality has developed over his years of drug dealing and rapping.
Throughout the album, the artist refers to himself as two separate people: Shawn Carter and Jay-Z. The first half of the album is all about Shawn, the family man and husband who wants his family to understand how much he cares for them. He speaks about his mother finding love with a woman, cheating on his wife and the effect it's had on his family. He spills his deepest feelings without a second thought, fully enveloping listeners into his life. The contrast becomes clear in the middle of the album in "Bam", in which he details his previous life of crime and calls out those who are now faking a similar lifestyle for attention and money. In the following song, "Moonlight", Jay tries to expose lying and fakeness, specifically within businesses taking advantage of black people.
The album switches back to the Shawn mentality near the end of the album in "Legacy", in which Jay talks about his investments, the importance of passing a legacy on to children and the importance of supporting black-owned businesses. He ends the album with a letter to his father, detailing his conflictions about his dad and the actions he did. The album as a whole is a deeply personal, intricate and incredibly well-produced piece of work, perhaps some of the best that Jay-Z has ever released.
— Will Gibbons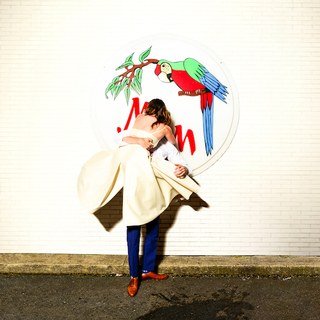 Sylvan Esso, What Now
The self-titled freshman album from this dynamite, indie-electronic duo left no room for disappointment, and the group's second album further proved the group's explosive talent. What Now is a genius work of pure energy, each song bringing more excitement than the last. The combination of sound producer Nick Sanborn's use of turbulent electronics and singer Amelia Meath's airy and captivating vocals is exhilarating, making the album feel like a rollercoaster you never want to get off of. Songs such as "Kick Jump Twist" and "Just Dancing" blow a powerful punch, adding a new level of energy to the group's sound, while songs like "The Glow" and "Song" bring a jubilancy to the album and act as a breath of fresh air. The lyrics and electro-beats of What Now evoke a feeling of confidence, like having the ability to cut loose on a packed dance floor and express yourself in any way you like. My love for both this album and the duo grew even more after experiencing one of their live performances this fall. As the group played through their set, I couldn't help but marvel at the sheer spirit and intensity they brought to the stage, and I can truly say that the performance was one of the most high-energy exhibitions of fun that I have ever experienced.
Favorite songs: "Rewind" and "Just Dancing"
— Mallorey Daunhauer
Check out this Spotify playlist with some of our favorite songs from 2017:
GIF