Lady Panthers get scrappy against Grizzly Cubs, 49-44
Hang on for a minute...we're trying to find some more stories you might like.
If a game statistician counted the number of times a player dove for a ball, Bloomington South (8-7) and Franklin Community (7-9) might have broken the stat sheet.
In a game plagued by scrappy defense, rushed offense, and lots of turnovers, it became commonplace to see a Panther player (or two) hitting the floor while chasing after a loose ball.
The first quarter, which gave South an 11-4 advantage, was indicative of the rest of the night, with both South and Franklin trading fouls and turnovers back and forth. On the opening possession, sophomore Clara Voskuil (six points) attacked the basket for a layup and was met with heavy contact, but the ball still found its way into the hoop and no whistle was blown.
This aggressiveness by Voskuil, on both ends of the floor, proved extremely valuable to the Panthers, especially during the middle of the fourth quarter, when South fell behind, 40-36. Voskuil, who would have already led the team in dives onto the floor, kicked it up a notch and was able to grab a couple steals to push the Panthers back on top.
"I think everyone had a lot of adrenaline and anxiety tonight," Voskuil said. "I just tried to take my adrenaline and apply it to playing aggressive and energetic on defense."
Of course, it would be outrageous not to mention the performance put on by junior Addy Blackwell, who dropped 24 points and 13 rebounds and scored nine fourth-quarter points en route to ending the game. Blackwell consistently provides solid defensive minutes as well for the Panthers and made a real case for second-most dives. "You can always count on (Blackwell) to do her job and even more out there on the court," Voskuil said.
"We knew coming into this game that they were going to be long and scrappy," South sophomore Anneke Furr said.
Furr serves as the sixth woman for the Panther squad and is often called on to provide a spark off the bench. Generally that spark is offensive, but being able to use her hustle and defense while giving starters a rest played a big role in  the night's win. Furr was happy to be able to provide big defensive minutes, saying, "I focused on pressuring the guards out front and staying out of foul trouble."
Going into the game, South knew defense and rebounding was going to have to be the primary focus for many the Panther players, especially on a team that has little size. What size they do have comes from sophomore Olivia Blackketter, who stands at 6'0".
Although Blackketter (eight points) had her work cut out for her, she was able to pull down six rebounds, both offensive and defensive, from the hands of Grizzly players that gave the Panthers some much-needed second chance points. "What allowed me to be effective and aggressive in the post (against Franklin Community) was the fact that the guards were able to create space and get me a good pass," Blackketter said.
Blackketter knows that with such a small team, it's vital to be able to establish herself as a presence in the post. "It's super important for me to grab rebounds on the defensive side especially, to prevent the other team from any second chances to score, but also on the offensive side it's important to get a rebound from a missed shot to put back up a layup or kick it out to a teammate."
After wrapping up a two-game home stand, the girls will take their three-game win streak on the road, facing Franklin Central this Saturday, Jan. 6.

About the Writer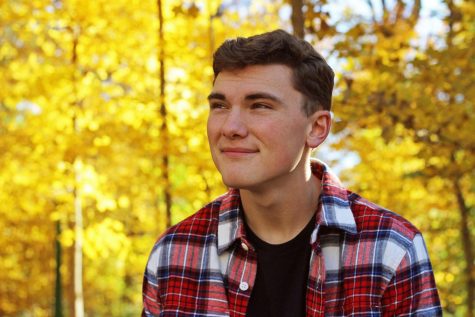 Calvin Prenkert, Editor
Calvin is very happy to be returning to the Optimist staff this school year. When he is not pursuing journalistic endeavors, he enjoys playing tennis,...