South dominates North, regains flow with 55-26 win
When the final horn sounded to end Friday night's cross-town rivalry game with a Panther victory of 55-26 between Bloomington South and North, it may have just seemed like another big South victory in a lately lopsided rivalry. However, it meant more than that to coach J.R. Holmes' squad, as he was able to restore his team's flow and gain his seniors yet another win over North in their final year. 
Additionally, throughout their years at South, seniors Chance Coyle, Phillip King, and Chris Bomba can now boast an undefeated record against North which includes football for King and Bomba. However, Bomba knows they can't become complacent as he said, "it felt good not losing to [North] at all my high school career but at the end of the day we have bigger games than North.'' Chance Coyle, arguably the star of the team, made sure to send North off with no mercy by hitting three pointer one after another on his way to a 29 point performance. Many underclassmen made key contributions as well, including Noah Jager when his buzzer beating three practically put North away going into the half.
Also, over the break South competed in New Castle's Hall of Fame Classic and beat No. 4 Floyd Central in a OT thriller but came one win short of being champs with a 64-57 loss to the host New Castle. The beatdown over North helped restore the team's flow and sends them into a big test on the road against Columbus East on Friday.
Confidence shouldn't be any concern for Holmes' team, as Bomba and King both believe if they continue their great teamwork then they can make and win state. This may be true, as the Panthers have one of the more dangerous starting lineups in the state and several reliable players on the bench. Moreover, in time, the team will regain junior Grayson Rolen to become even stronger as they near the state tournament. After a strong start to the season, it is evident that there is no weakest link, and if Holmes can keep his team playing with the flow and togetherness we've seen all season, they can make a very deep tournament run.
About the Writer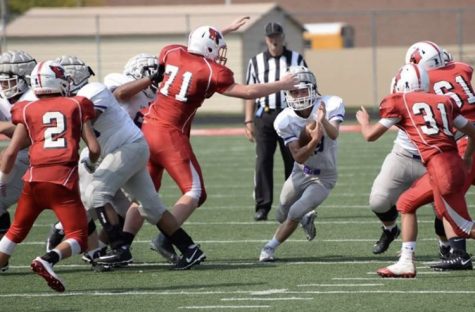 John Law, Editor
Only true athlete on staff. Plans to dominate the Gothic-Optimist softball game.  Holds the Optimist record for most David's Sunflower Seeds unshelled...