Editor-in-chief of Marvel Comics, Stan Lee, dies at 95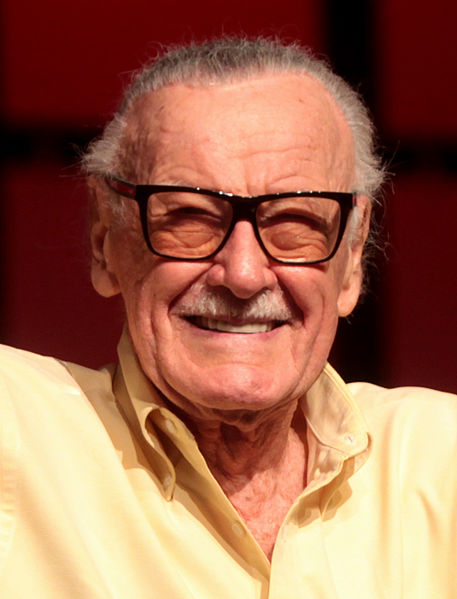 Tommy McEvilly, Staff Writer
November 16, 2018
Stan Lee, the editor-in-chief of Marvel Comics, passed away on Monday, Nov. 13, 2018. Lee was rushed to Cedars-Sinai Medical Center in Los Angeles, California due to a medical emergency that had occurred earlier in the day. At age 95, Lee was a frontman for the immensely popular Marvel Comics, and he leaves a lasting legacy behind him in today's pop culture.
With the development of iconic superheroes such as Spider-Man, the Wasp, Doctor Strange and Black Panther, all of whom have had recent blockbuster films made after them, Lee revived the world of comics and brought a spark to future publications. Although the comic book industry suffered from a severe hit in the 1950s due to the idea that comic books lead to juvenile delinquency, Lee revitalized and recreated what comic books heroes could be. Lee showed that heroes could be flawed and lead average lives, allowing comic book readers to be engaged with the characters. Lee also was one of the first writers to develop strong, female superheroes to star in comics with heroes like Scarlet Witch and Jean Grey, taking the initiative to create more relatable and progressive comics that would appeal to everybody.
Although the comics of Marvel experienced a lasting spike in sales and interest during the 1960s, Marvel films have objectively become some of the most popular films of this century. Lee's development and work with Marvel has allowed the Marvel Cinematic Universe (MCU) to blossom and emerge as a widely-recognized, top franchise. Out of the top-grossing films of the all time, the MCU has earned four spots in the top 10 with "Avengers: Infinity War," "Marvel's The Avengers," "Avengers: Age of Ultron" and "Black Panther"; although, many more made the top 50. Not only has Lee made these films possible in the first place, but he has also made cameos in all the MCU films, a moment that many Marvel fans looked forward to and will miss.
Lee will be missed by many, and the legacy that he leaves will be remembered by the many people that have been impacted by the world he created.
"Stan Lee and Marvel have been a huge part of my childhood, and it's really hard to see this man – a man that allowed me to explore and engage in different worlds – go," devout Marvel fan and senior Aidan Crowley said.