Panther Profile: Q&A with Principal Fletcher
Hang on for a minute...we're trying to find some more stories you might like.
GIF
Our very own South Principal Mark Fletcher is generally seen at the beginning the year speeches, or underclassmen honors night. However, many students feel that Fletcher is somewhat of an enigma. Few know that Fletcher was once a South student, or that he's a self proclaimed Diet Coke addict. Optimist sat down with Fletcher to shed some light on these topics and more
Q: We know you're a busy man, but when you do get free time off, what are your hobbies?
A: "I know this is sort of cliche but working here is my biggest hobby. I fortunately enjoy the time commitment and all the extracurriculars and successes our school sees. I wouldn't be able to do that if there wasn't an overwhelming amount of support from the great families and kids in the community. I also really enjoy watching sports with my two boys (who are also South graduates.)"
Q: Funniest moment on the job?
A: "Confidentiality is obviously extremely important to this job, so although I can't give any specific details just some of the daily interactions with teachers and students provide quality entertainment."
Q: When you attended South, were you an honors student or a bit of a rascal? What activities were you a part of?
A: "I was a combo platter. A pretty good student but occasionally a rascal. Overall, I really enjoyed school and had lots of good friends. I participated in lots of extracurriculars and played basketball and a little baseball."
Q: Favorite music?
A: "I have a very eclectic music taste, I just like a lot and listen to everything."
Q: Ideal Saturday night?
A: "My ideal Saturday night is an IU or South game followed by pizzaria with friends or family."
Q: Any other wisdom you want to impart to us?
A: "Working here is really my lifestyle, and I'm extremely proud of our academic performance. It's much more impressive than any sport or extracurricular. Not many principals are able to say that, so I'm very fortunate that I can. Last year's seniors broke the $5 million mark in scholarships, which is amazing. I think we've had two Coke scholars in three years, which is amazing. We hope that this and next year's senior classes achieve very highly, and we teachers and administrators all have such high expectations because that's where students have been able to set the bar." 

About the Contributors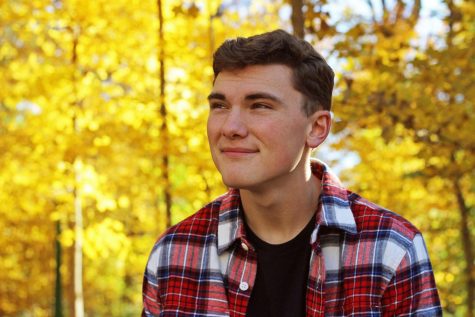 Calvin Prenkert, Editor
Calvin is very happy to be returning to the Optimist staff this school year. When he is not pursuing journalistic endeavors, he enjoys playing tennis,...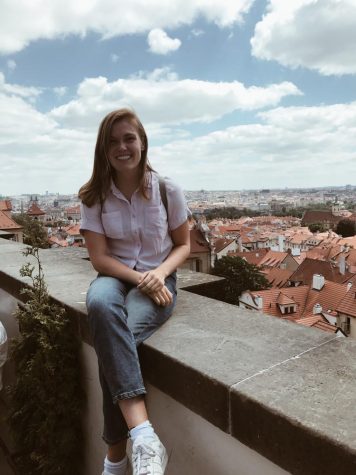 Mallorey Daunhauer, Editor
Mallorey is a fan of listening to records, eating vegan ice cream, watching 90s TV shows, going on hikes, and petting all dogs. She is ecstatic to be on...