South boys sprint to 6th at State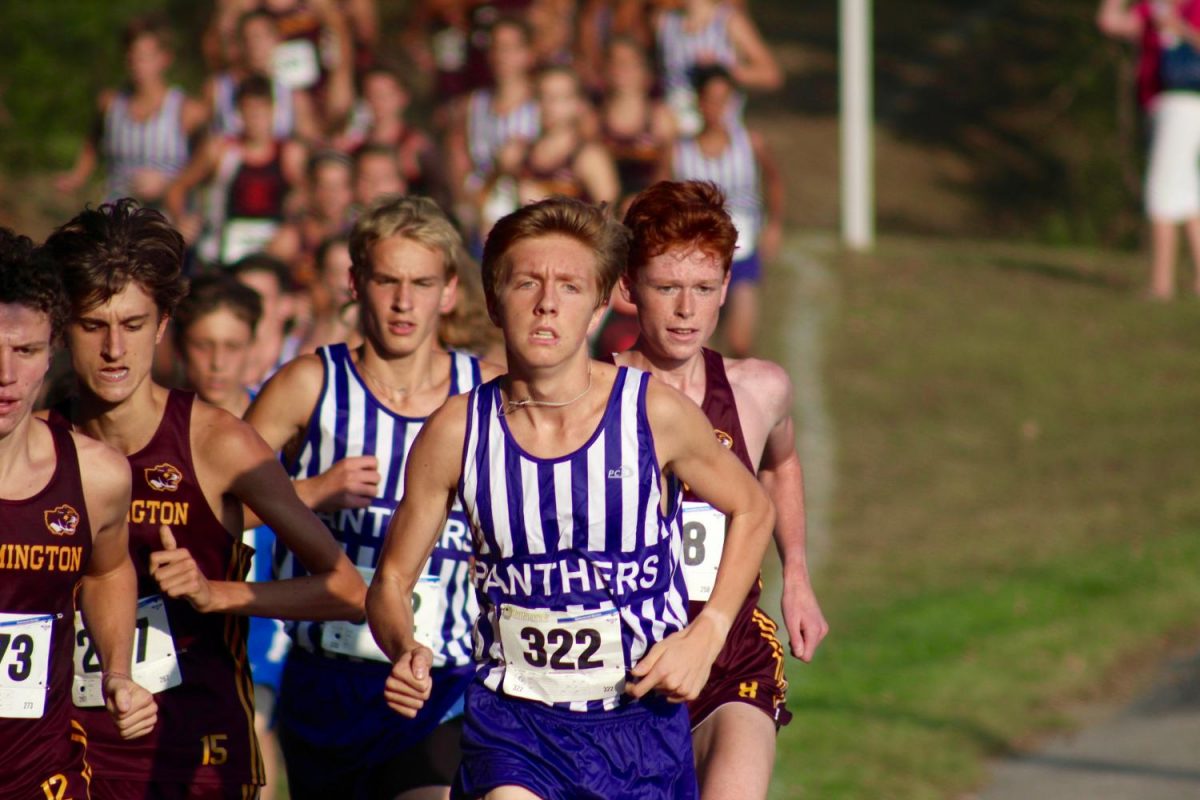 Calvin Prenkert, Staff Writer
November 2, 2017
This past Saturday, the boys and girls cross country teams competed in the IHSAA state cross country meet and finished their seasons strong on Lavern Gibson course. Both teams placed several runners in the top 100 and have high hopes for the next season.
The boys ran a great race, falling three points shy of the coveted top five podium finish, but had six out of seven runners finish in the top 100. Leading the way for the panthers was junior Ian Shaw who finished 11th with a time of (15:41).
Junior Wil Zinkan had his season cut short after sustaining a fracture in his foot at the semistate race, so junior Matthew Kawanishi stepped in and stepped up, running to a top 100 finish alongside teammates and sophomores Jack Gillard and Josh Miller.
Kawanishi didn't feel very nervous before the race. "I was more excited than nervous, but I just ran with the people I knew I could run with and had a good race," Kawanishi said.
Even though the team was a few points shy of a podium finish, the runners were happy with the results.
"We're glad we did well, but we aim to use this as motivation for next year. We return five of our top seven, and the expectations are very high, especially since we fell just short of the goal this year," Zinkan said.
Zinkan is disappointed that both his sophomore and junior seasons ended early due to injuries. He'd rather not dwell on it, however. "It was really tough working for State the whole season and being kept out of it, but it's all about next season now," Zinkan said.